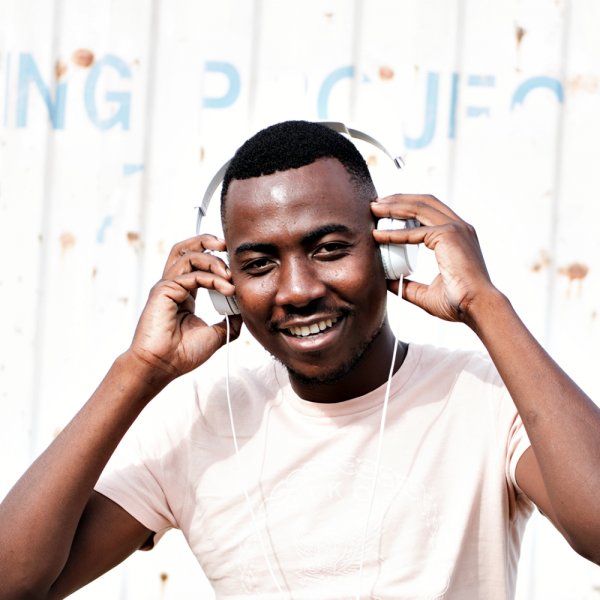 Artist
DA VYNALIST
Da Vynalist Born Silvesta Homi Khoza is a South African DJ and Multi-Genre Music Producer. He began his career by basically Deejaying around with the sound system the family had, he played on family and friends occasions. Later he acquired a computer and started to test the waters with Electronic Music Production software. He began his musical journey from a very young and tender age in 2009 whilst doing grade 7 and has since been improving, learning, mastering and reinventing his craft. He produces all types of electronic dance music, primarily House Music, EDM and Hip Hop.

Evidence that he is truly talented is with the amount of times his songs have featured on the following:
 Traxsource's Afro House Essentials DJ top 10 lists
 Fistaz Mixwell's Sorry We Broken Again Podcast
 Vuzu TV Hit Refresh Playlists.
 1ns & 2s, Rhythm City Background soundtrack and more.
He's featured on numerous House Music compilations, such as:
 DJ Enosoul's In2Deep Vol. 2 & 3
 DJ Fresh's Fresh House Flava Vol. 8
 Deep In The Motherland by Dino Michael and DJ Christos
 House Afrika Sessions 6
 DHS Pres. Sole Seduction Vol 1,
 Vuzu TV's Hit Refresh Vol 1 by DJ Strat3gy & Tim White
 S-Jam-Lunatic Soul
 Lady Bonga-Euphoric Sounds Vol1
 King Mshivo-Travelling Tape
 Monocles - Signature Album and many more.

All the hype & attention he receives from major industry brands, such as Tim White (House Afrika),SONY Entertainment Africa, DJ Fresh (Five FM),Chymamusique, DJ Enosoul's (House Afrika), DJ Christos, and the list carries on.
His first Album Rare Experience has been featured on House Afrika's Mzansi House Vol 4 Bumper along with Dvine Brothers, Nteeze and Andy and King Touch's Albums. He recently released his second album "Dance Redefined" digitally under his indie label Vynalist Records.
He made his first debut on national television channel SABC1 on Show Called Bona Retsang where he was mentored by Dj Mshega it is very evident that his music is on a national and international level his music has been play listed on national and local radio stations such as Metro FM, Capricorn Fm, Motsweding FM, The Rock FM, Ibiza Live Radio and many others.

2020-10-09

2020-10-09

2020-10-09

2020-10-09

2020-10-09

2020-07-10

2020-07-10

2020-07-10

2020-07-10

2020-07-10