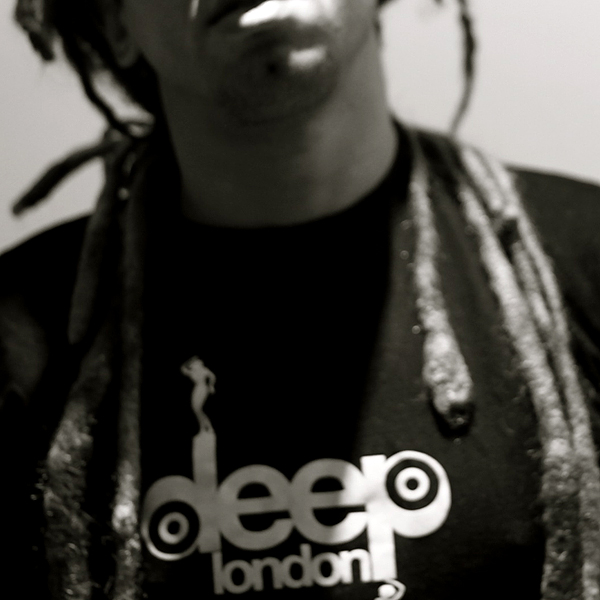 Artist
STAN-LEY
DJ/Producer, A&R, founder and owner of Deep London since 2007 and Karib Recordings since 2022.

He has toured all over the world from Hong Kong to India to Lebanon with a seminal residency at El Divino Ibiza alongside, DJ Pierre, Kevin Sauderson, E-Smoove in 2002. At Cannes Festival 1998 he performed at the presentation of 'Velvet Goldmine' starring Ewan McGregor.

After a series of successful club nights in 2007 with the likes of Dennis Ferrer, Alix Alvarez, Franck Roger, The Martinez Brothers (UK premiere), Deep London Records was created and the Deep London Miami Sampler EP (first release) was released feat. Candy Apple, Deep Y'All aka DJ Rico, Abavuki and Stan-ley, reaching the 10th position in Traxsource Top 100 chart, followed by other successful releases with great support by Frankie Knuckles, Mr V, Todd Terry, Quentin Harris, King Britt, Shannon Harris, Jon Cutler, Kevin MasterKev, Manoo, DJ Deep, DJ Yass, Jihad Muhammad, Dimitri From Paris, Yass, Sosue, Halo, Nick Holder, DJ Meme, Ralf Gum, Phil Asher, Neil Pierce, Andy Ward, DJ Garphie, Nick Adams, DJ Meme, Edground Grooveland, Melchyor A, Deep Y'all, Vassili TsiliChristos, Claudia Matola,Tony Touch, Femi Fem, SK 95, Vinny Da Vinci, Severino, DJ Clock , Moon Rocket, DJ Pope, Jorge Montiel, Aroop Roy, Team Distant, Anoo, Ekiti Sound ...

Stan-ley has been releasing music on Bar Grooves, Think! House Music, New World Africa, Tempermental Records, Jamblock, Hex Recordings, Wagram and his own Deep London Records and Karib Recordings.

Renowned throughout London's West End as a music director and resident DJ. He dedicated 10 years to infamous members club "Chinawhite" culminating in the 'Best Club in the world' award 2001. In the same role he helped Jalouse win 'Best Club 2010', Raffles Chelsea win 'Best New Boutique Club 2008', Momo's Kemia win 'Best Bar 1997.

Music Director and Resident DJ:
– Momo's Kemia Bar (1997/1998)
– Chinawhite (1998/2008) (Voted Best Club in the World 2003)
– Raffles Chelsea (2007/2010/2011) (Prince William and Harry's favourite club)
– Jalouse (1999/2010) Voted Best New Club 2009 and Best Club 2010

Since 2010 playing also at :
– Cirque Du Soir (2010) Voted Best Club Night 2010
– Supperclub London
– The Show London (2010) Millbank Tower – River Room
– Afribiza live @ Momo's (2011)

Celebrities Events: 

Stan-ley has performed for, including The Rolling Stones (the 2 final dates of The Rolling Stones 'Bridge to Babylon Tour' at Wembley Stadium), Madonna, Hugh Hefner, Prince, Leonardo DiCaprio, Janet Jackson, Oswald Boateng, Herbie Hancock & Wayne Shorter, Vidal Sassoon, Diesel, Naomi Campbell and the Brits to name a few.

Since 2018, Stan-ley is based in Guadeloupe Islands developing a Caribbean House Sound with traditional artists from the Island, like Jaklin Etienne, Jacques-Marie Basses aka Djenmbi, Joel Jean, Will-M, Michel Aristide, Lafee Li-K to name a few.
2023-02-17
2023-02-17
2023-02-17
2023-02-17

Gwada
Original Mix

(8:13)
2022-07-01

Underground
DJ Stan-ley Champion Sound House Mix

(7:17)
2022-03-04

2022-03-04

2022-03-04

2020-09-18

2020-09-18