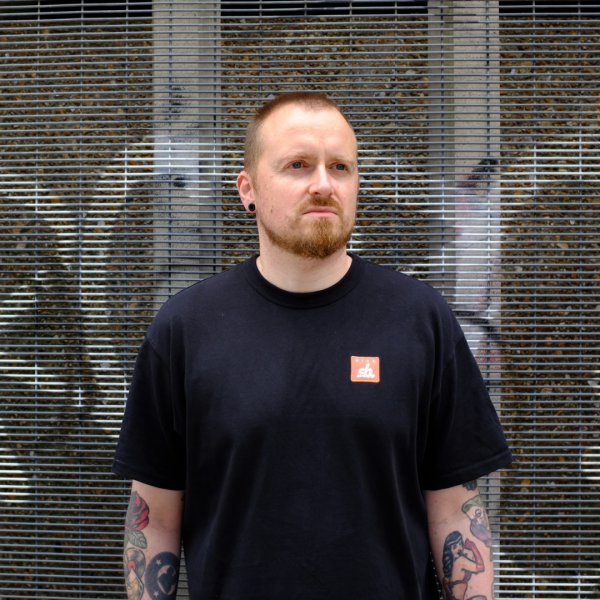 Artist
BARNEY OSBORN
Barney Osborn began DJing, producing & perfecting his craft in renowned nightclubs such as Ministry Of Sound, The Arch, Hydrant, Jackin, Love Amplified Parties & Mud Club. With multiple tracks and remixes for established labels such as Cabbie Hat Recordings, Late Night Jackin, Bid Muzik, MoodyHouse Recordings, Frosted Recordings, Droorshouse, Ammo Recordings and Run To My Beat. His tracks are a regular in both Traxsource essential House & Jackin charts as well as receiving recognition from his peers such as Mark Farina, DJ Heather, Gene Farris, Demuir, Oliver Dollar, Jason Hodges and Hector Moralez. Barney was featured in Traxsource's 'Best so far of 2021 Jackin House chart' with his release 'Jazz Cats'.

Focusing on his production style, all things House, Barney is continuing to build on his sound and develop in the studio. From swinging Jackin beats, deep jazz infused grooves to funky acid House baselines, Barney first fell in Love with House music after hearing Armand Van Heldens 'You Don't Know Me', Daft Punk's 'Homework album' and Derrick Carter's 'The Cosmic Disco'. He also takes inspiration from the sounds coming out of US & France along with regular trips to the legendary night club 'The End'.

Building on his love of all things House, Barney, along with good friend L!to took the leap and created their own label to showcase the music they love and live for. In 2018, 'Jacked Out Trax' was born. The label represents a fresh outlet for underground house music whilst remaining true to the raw Jackin Chicago grooves that inspired them both. Jacked Out Trax today boasts a wide range of House music talent on their roster with regular releases charting high on Traxsource, another download site and Juno Download.
With well over 50 releases under their belt, and with no signs of slowing down, Jacked Out Trax are the label to watch out for.

2022-06-10

2022-06-10

2022-06-10

2022-06-10

2022-04-15

2022-03-04

2022-03-04

2022-02-14

2022-02-14

2022-02-14