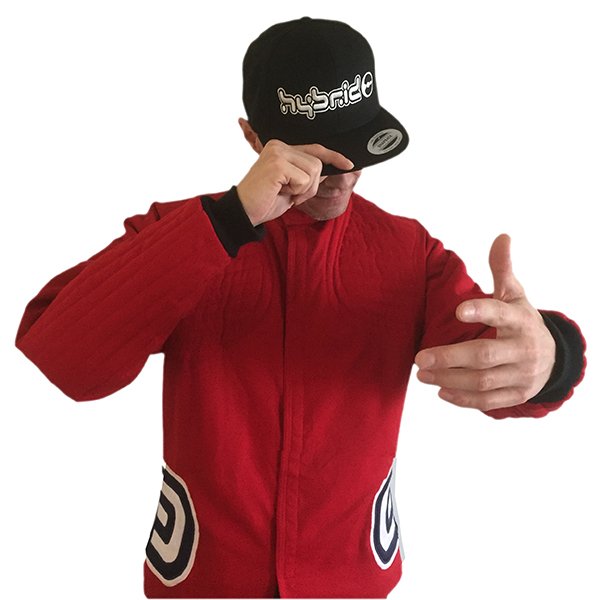 Artist
CARI LEKEBUSCH
Cari Lekebusch is a Stockholm-based sound architect alongside other Swedish Techno profiles like Adam Beyer, Joel Mull, Alexi Delano and Jesper Dahlback. He has borne many pseudonyms over the course of his illustrious career to date including Fred, Mr Barth, Braincell, Shape Changer, Vector, and The Mantis to name a select few. Some of his earliest musical influences include James Brown, Ralph Lundsten, Herbie Hancock, African Bambaata, Egyptian Lover, Chris "The Glove" Taylor, Kraftwerk, Mantronix as well as many of the hip-hop and electro sounds that emerged during the eighties. His parents had a vast vinyl collection as well which gave him ample opportunity to discover new sounds in his formative years. This eclectic range of inspiration continues to fuel his distinctive sound.

As with most DJs, Cari got his initial exposure performing at a variety of local venues, primarily at events in Stockholm, where he also organized his own nights on occasion. His first booking abroad was in nearby Helsinki towards the end of 1993 and was an important step in his young career; he had already realized that to seriously pursue his music career he would need to ultimately establish himself internationally, as his underground sound wouldn't be viable in Sweden alone.

Shortly afterwards his productions began appearing on other influential Swedish labels such as Adam Beyer's Code Red, Truesoul and Drumcode, something which continued over the next decade as fellow compatriots continued to make their mark globally launching scores of other labels such as Jericho, Corb, Loop/Plumphouse and Svek. Frequent collaborations with other artists occurred at the time not only in the studio but also while on tour, either alongside countrymen during label nights or for select tours such as with Adam Beyer in 1998, which showcased a rare live performance to audiences on multiple continents.

With a steady stream of releases and a perpetual global tour schedule, Cari shows no signs of hanging up the headphones any time soon; even at the height of his career he continues to hone his craft daily, previously citing: "I try to make music regularly and try to constantly figure out new things. I reckon it's like science, you need to do it every day to continue evolving". Much like his evolution as an artist, in more recent years he has also expanded his H-Prod company to include a graphic design venture with further plans on the horizon as his company and career continue to develop, potentially into the cinema and videogame realm. He has come a long way in his career from his humble beginnings many years ago and one can presume that Cari will work diligently to achieve his future plans with the quiet confidence he has exuded throughout his career.

Bob Dylan once said that a man is a success if he gets up in the morning and gets to bed at night, and in between he does what he wants to do. And by that measure Cari Lekebusch has undoubtedly triumphed.
POS.
TRACK
ARTISTS
LABEL
GENRE
RELEASED

2022-04-04

2022-07-11

2022-07-11

2022-05-30

2022-05-30

2022-07-11

2022-05-30

2022-04-04

2019-10-28
2023-05-03