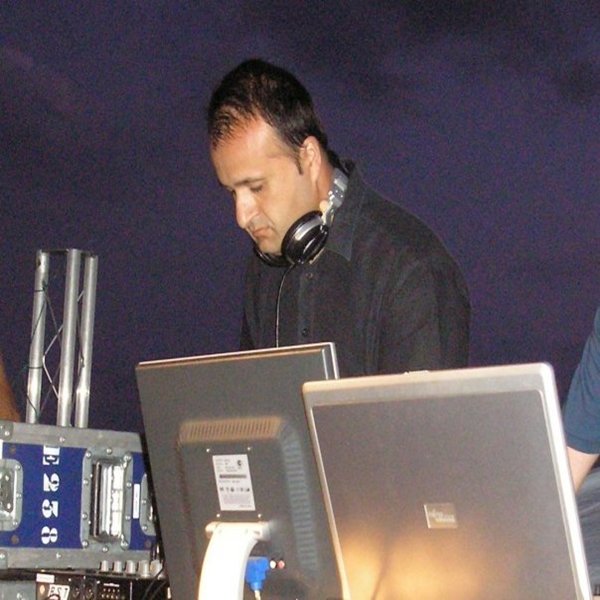 Artist
XAVI V
His experience as a dj began in the mid-80s with the rise of house music in some small clubs in Barcelona and province.

At the beginning of the 90 he studies sound technician and musical computing that he uses to make his first productions. In 1993 he began his residency at the Louie Vega club where he met dj Tony Vilchez with whom he made his first recordings for the Ginger Music label with which they published several references.

From 1995 his professional career is directed towards the world of radio entering as technical manager of the local station Canal Blau FM of Vilanova i la Geltrú (Barcelona). In this stage and together with other local DJs, they promote various events to promote house and club music.

From the year 2005 and after a break in the booths of dj is introduced again in this world and recover several residences in various clubs in the province of Barcelona. At the same time he recovers an old collaboration with the artist Zonum with the start of the studio project where Balian Records productions are currently made.
He is currently a resident dj of the Sweet Pacha club in the city of Sitges in Barcelona.

2023-02-25

2023-02-23

Real Love
Zonum & Xavi V Paradise Remix

(5:46)
2023-02-23

2023-02-23

2022-08-01

Feeling
Zonum, Xavi V, M M Key Instrumental

(6:12)
2022-08-01

Sunshine
Zonum, Xavi V, Albert Retamero, The Groovers Boys, M M Key Instrumental

(5:48)
2022-08-01

Running
Zonum, Xavi V, M M Key Instrumental

(5:43)
2022-08-01

Falling
Zonum, Xavi V, M M Key Instrumental

(6:18)
2022-08-01