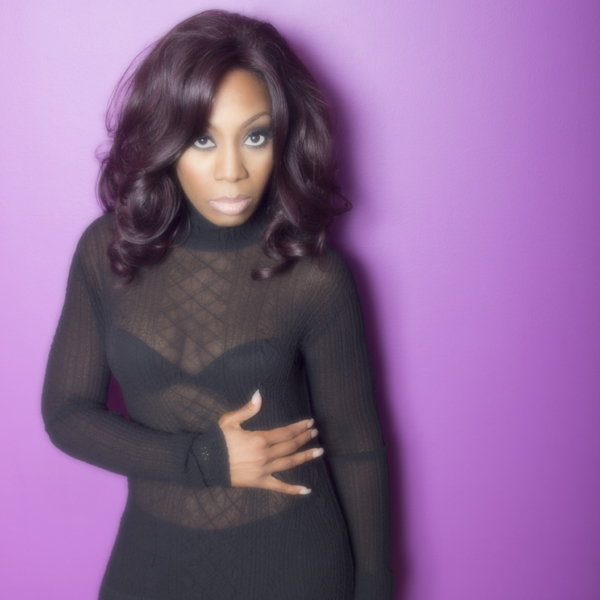 Artist
LYNN LOCKAMY
Lynn Lockamy - a mainstay on the very competitive NY music scene is an artist to be reckoned with, having worked with Aaron Hall, Mary J. Blige, CeCe Winans, and Whitney Houston. Her recent release "Torture" is currently gaining buzz on the dance scene and Lynn is working on her R&B solo project. She grew up with gospel music in the church and rhythm and blues in her living room, eventually learning that music was an experience... a spiritual journey. Song has a soul!

As a child, Lynn was already singing for notables such as former NY Mayor Ed Koch, and Jesse Jackson. In her teen years she was a member of the Grammy award winning gospel ensemble, Hezekiah Walker and the Love Fellowship Choir. She got her first break as a solo recording artist in her college years, when two up and coming producers asked her to lend her vocal talents to their dance music tracks, "Love So Strong" and "Hanging On".

Shortly after Lynn found herself on a 6-month gospel tour through Europe with Queen Esther Marrow and the Harlem Gospel Singers. During that time she started penning her own R& B songs and auditioning for Broadway. She was actually offered the part of Joanne in the hit musical "Rent" twice. Family misfortune didn't allow her to take the opportunity. Sneaking her demo to a limo driver, Prince and Matthew Knowles both got to hear the talent that is Lynn Lockamy and noted her as a songwriter worthy of hire.

In 2002 she released "Fire" by Kerry Chandlar. In 2007, she also released Music, I'll Be Around, and Music in Switzerland produced by Santiago Cortez. Since that release Lynn has penned numerous international dance hits like You Move Me, Someone Like You, Torture, and At the Club; the last two have been burning up the airwaves for the last two years. In 2011, Lynn made her way to Shanghai, China where she performed for the King and Queen of Sweden following the world renowned artist, Janet Jackson! Lynn is currently working on her follow up music project with her first release entitled Flesh is Weak!


2021-07-02

Oh Boy
Original Classic Mix

(6:33)
2020-10-16

2020-10-16

Oh Boy
Original Classic Instrumental Mix

(6:34)
2020-10-16

Oh Boy
Club Instrumental Mix

(6:22)
2020-10-16

2020-08-01
2019-07-12

2019-06-28

2019-05-17
2018-03-30