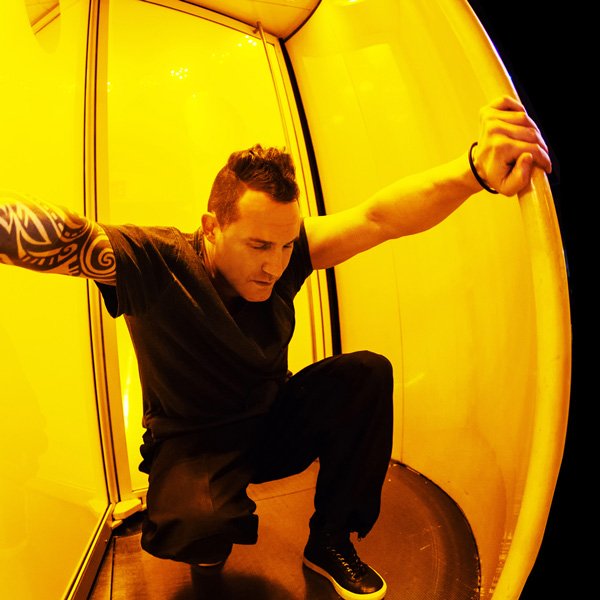 Artist
THE WIZARD BRIAN COXX
'The Wizard' Brian Coxx, creator and resident DJ of New York City's staple underground dance party, Soulgasm NYC has taken the music world by storm. Music enthusiasts, party people and dancers from as far as Japan, Switzerland and Spain come to hear 'The Wizard' who still believes in the art of DJing.

Growing up on and dance culture, recording the late night mix shows from DJs such as Red Alert, Chuck Chill Out and Tony Humphries, Coxx has always been immersed in music. Fusing Rock, Funk, Soul and House to motivate party people from all walks of life. Coxx's diverse musical background is what sets him apart from the new jack DJs that have saturated the New York market as of late.

Starting out as a dancer at clubs like Sound Factory Bar and Vinyl, Brian was intrigued by the sounds and the way the energy of a seamless mix could move the crowd. It was just a matter of time before he started spinning records from his own extensive collection at various New York City clubs such as Wetlands Sullivan Room, Pacha and Crobar.

Currently, his mixes lean towards The Deep Underground House sound, but his many different influences show up throughout, keeping it authentic to his roots. Coxx has been known to drop the needle on anything from the psychedelic rock of Jimi Hendrix to the dubbed out sounds of Lee Perry, while always working people's minds as well as their bodies.

Each time he plays, a loyal and talented following come to hear Brian and his style of mixing, reminiscent of the days of clubs like Paradise Garage when the DJ would throw all types of music into their sets. Never afraid of changing tempos, Brian keeps it all relative. Old or new, Techy or Afro, Deep and Soulful...."It's All HOUSE to me"

'The Wizards' diverse and heart pounding sets have led him to play alongside legends such as Louie Vega, Danny Krivit, Marques Wyatt, Barbara Tucker and Jellybean Benitez. He was also chosen to rock world renowned Club Shelter's main room by DJ Timmy Regisford and asked to fill in for Farancois K and his weekly party "Deep Space" at Cielo. It's no wonder that making music would be the next part of the journey.

Brian's first release in 2009 "Soulgasm Sessions - Vol. 1" under The 'Strictly Rhythm' label was a huge success and caught the attention of many other labels which led to doing remixes for Mr.V as well as releases on Nervous and Defected Records. His next single 'Gone' featuring Yasmeen also on Strictly Rhythm was also accepted very well by the club world and allowed Brian to start his own label "Soulgasm Music" working with artist such as Roland Clark, Harry Choo chop Romero, Ian Friday, Sandy Spady, and Djeff Afrozilla from Angola.

DJ BRIAN COXX always stays true to his roots and keeps the party people movin, groovin and anticipating what will be played next. Remember how it used to be? IT STILL IS.
2020-12-18
2020-11-13

2020-10-30

2020-10-02

Animals
Jackson Brainwave Remix

(7:30)
2020-10-02

2020-05-29

2020-05-22

2020-04-17

Animals
Unreleased Jackson Brainwave Instrumental

(7:30)
2020-02-07

Animals
Jackson Brainwave Remix

(7:30)
2020-01-24