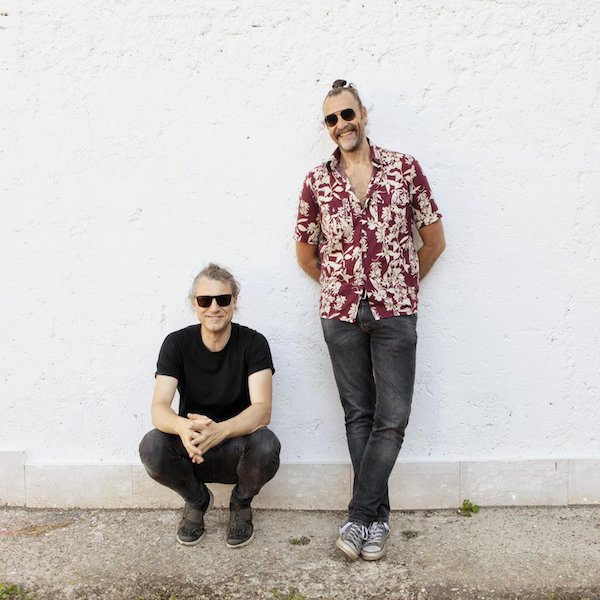 Artist
RANDOMIZED COFFEE
They craft a beautiful tapestry woven that's together with elements from Afrobeat, Latin jazz and funk. They juxtapose African tempos and rhythms with house-grooves for a sound that's both classic and modern." (Big Shot Mag)

Randomized Coffee is a music project created by two Italian DJs, Massimiliano Troiani and Tommaso Checchi (aka Mr.Tomo).

Randomized Coffee thrills you with their passion for analogic sounds and a raw artisanal approach. Exploring a new music territory, they mix African tempos, Brazilian sound, jazzy grooves and Latin rhythms in a huge and emotional patchwork of tunes.
Many musicians ad fellow DJs like Carlos Francisco, Cristian Vinci and N'Dinga Gaba got involved in this project. In 2015 the track "Agboho - N'Dinga Gaba Remix" topped the Afro House Charts on Traxsource and lasted at No.1 for a month.
Following this success, Randomized Coffee produced the new EP "Baba/Cidade de Kalimba" via New York's Wonderwheel Recordings, marking their first American release. This collaboration continued with "Mercato Burruchaga/Cotone Mediterraneo" featuring the great Italian percussionist Tony Cercola.

On June 21st 2019, Randomized Coffee released the new single "Barake" featuring Malian musician Kalifa Kone on drums/percussions and Griot singer Kady Coulibaly on vocals, once again via Wonderwheel Recordings.
Hot or cold, sugar or cream, black or shaken, roasted or decaf - from morning till late - the best coffee for your ears is Randomized Coffee!
2019-06-21
Barake
Acoustic Version

(3:46)
2019-06-21
2019-06-21

Agboho
N'Dinga Gaba Remix

(5:56)
2019-04-04

2019-02-28

2018-09-14
2018-07-06
2018-07-06
2018-07-06
2018-07-06