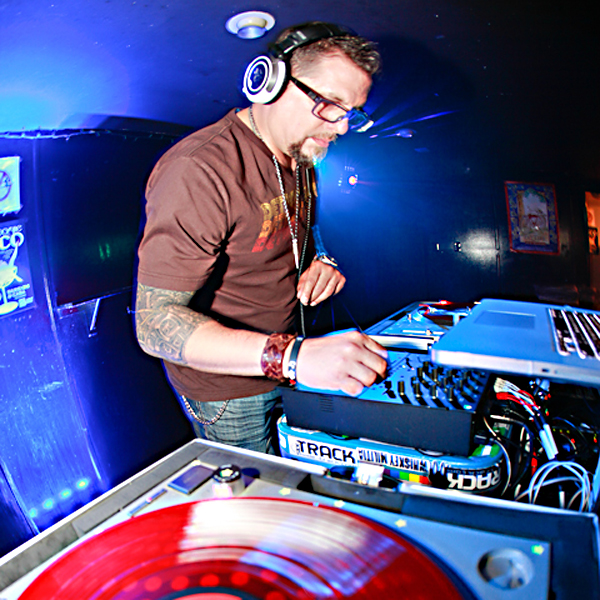 Artist
CORDUROY MAVERICKS
Currently residing in Lexington, Kentucky, Rick Nielsen, better known as the Corduroy Mavericks, has joined the long list of prolific producers spurned from the midwest. With his quirky range of jazzy, soulful, techy, deep and funky house, New York, Chicago, the West Coast and other dance meccas have been put on notice via the sonic enthusiasm of a Corduroy-loving trailblazer from the Bluegrass State.

"Music is an integral part of our lives," Rick says. "It's the fix in my day that keeps me focused, energized and motivated. It's a part of me the same way that my arm or leg is a part of me. I'm that guy that that listens to electronic music all day every day with a healthy sprinkling of funk, soul, jazz, swing and rock. These are all the influences that permeates my music." When pressed further about their musical heroes, they quickly make note of the collective of the jocks out there hustling their sound. He is drawn to producers they feel advanced the cause and created a unique sound within the industry, including artists and DJs such as the East Coast Boogiemen, Garth, Inland Knights, Mark Farina, Masters at Work, Miguel Migs and Joey Youngman, to name just a few.

Originally, Rick Nielsen & Matt Mason began collaborating in the studio circa 2005 and the last few years have seen them really hitting their stride. In July 2009, the Chicago-based Flapjack Records released their aptly named breakout track, "Break A Dawn," which quickly climbed the charts. Suddenly, the house scene was flooded with their infectious beats. Now, years later, the Mavericks have racked up releases on top outlets including Dufflebag, Flapjack, Beatdown, Coyote Cuts, Juiced, Funk Mansion, Alphabet, CHFM, Native Soul, Melon Dive, Ficus Tree, Deepfunk, 6th Sense, Gourmand, Chronic Beats and Serial Sickness, with more forthcoming tracks on Flapjack, Llama Farm and Roundhouse. "Different labels like different sounds so we are glad that we can appeal to a wide variety of outlets," Rick and Matt agree. "Since our influences come from so many different styles we try to make what moves us."

Now swinging into the newest chapter of the CMavs story, Rick has taken the helm and is firmly steering the ship with solo releases coming out on Tango, Inspected Music, Audio Indika, Blue Gritt and more. The CMavs novel is still being written so stay chooned to see the story unfold...track after groovy track.

Having played across the U.S., including Baltimore, Chicago, Cincinnati, Indianapolis, Nashville, Orlando, LA, San Diego, Portland (Oregon & Maine), Boston, Providence, Dallas, Denver and Phoenix, more than 40 releases in four years and a solid pipeline of more eps always in the works, the strong impact the Mavericks have had on the house scene is clear. "I think that in any creative business, it takes time to establish the brand and direction of the identity," Rick notes. "Its been a great journey so far and i am extremely happy with the image of the CMavs brand. I can't wait to see where I can take it next." And his success is proof of that.