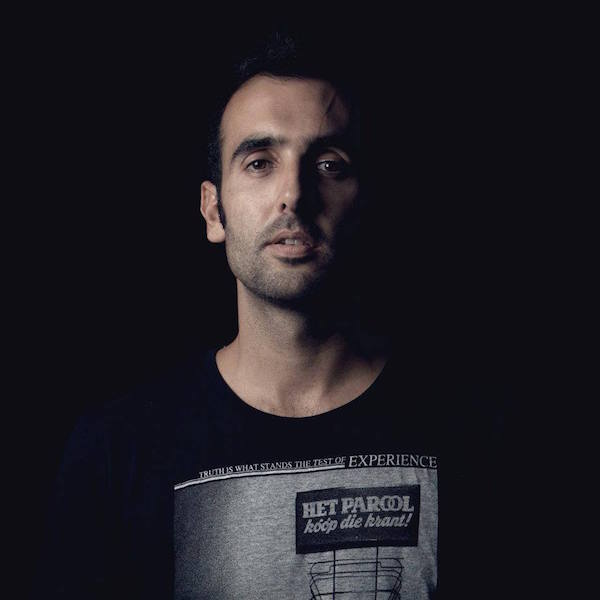 Artist
PABLO BOLIVAR
Pablo Bolivar was born in 1981. In 1998 he finished Sound Ingeniering at Crash institute. After that he begun to work as a producer and Dj.

He has more than a decade of experience in wich he achives the world respect thanks to his essential works like "Anjanas" (Regular 2006), "Recall" (Regular 2009), "Motion" (Avantroots 2010) and "Must" (Avantroots 2013), a instant classic of the electronic music, elegance and good taste.

He's been at the most important music charts with "You Too" (Desolat 2012), "Dynamo" (Galaktika 2010) o "My Favourite Colour" (Avantroots 2010). As a remixer he has been also persistent, creating important works for artist as Mario Basanov, When Saints Go Machine, Gorge, Parov Stelar, Juana Molina o SCSI-9... to name some.

He has co-produced the debut album of Hirotaka Miyamoto "Circles" and Maurice Aymard "Between the Stars", as most of his works, released on "Mood Music", MBF, or his own "Galaktika Records".

In 2008 together with his mate Sergio Sainz they create "Pulshar", a project full of sensuality and synthetic soul music. After a few Ep's (including the Echospace, Soultourist or Sven Weisemann remixes) his first album "Brotherhood" (Phonobox 2008) was born. A couple of years later they release "Inside" (Desolat 2010).

Later on they collaborated with the Mannheim national Museum to create the "Europa es una Isla - Europa ist eine insel" Original Sound Track, released on Avantroots at the end of 2012. "Different Drum Ep" (Desolat 2013) is theirs most club orientated work with the special featuring of Loco Dice.

In 2009 they made another big step, they create the Avantroots Records, a platform presentation with which they wish to let their passion for music, a concept that encloses vanguard and tradition, with the only premise of emotion and quality.

Pablo was born to create music, always with an attitude, always with quality as a standard.

2023-12-01

2023-12-01

2023-12-01

2023-12-01

2023-12-01

2023-12-01

2023-12-01

2023-12-01

2023-12-01

2023-12-01