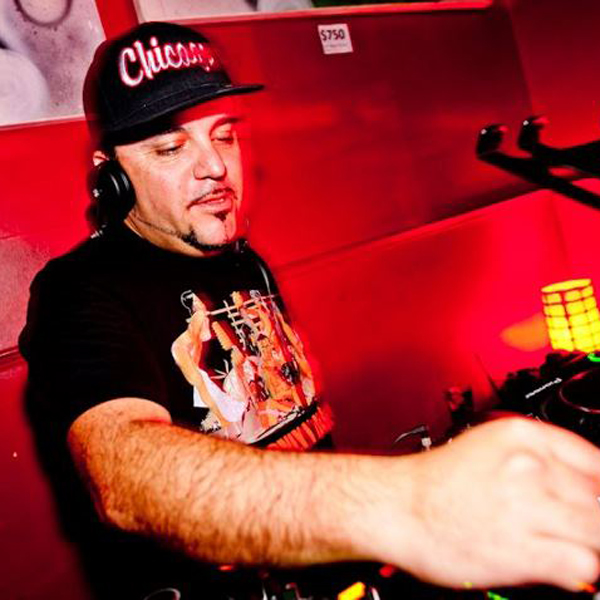 Artist
JORGE WATTS
Since returning to Australia from a six-month stint in Chicago, Jorge Watts, alias Loop Killaz, The Subjekts, Tokyo 3, Mr WattO & the Azteckid, is fast becoming a name to watch. Through his super-tight DJing in clubs around the world or from recent musical productions on labels such as Global Trax, Subsounds, WET Musik, 1200 Traxx, Hard Hat Recordings, Blockhead Recordings, Guesthouse Music, Random Access Recordings Detroit, Undefined Australia and Vast Recordings, Jorge has made an enormously loud "bang" at the forefront of Australian House and Techno music.

As a DJ Jorge has played parties across northern America, and in such clubs as Velvet Room, Windsor Canada, Rednofive/Fifth Floor Chicago, and Reave Gosh Chicago. His releases to date have also appeared in the play lists and charts of DJ's Carl Cox, Dj Sneak, Slam, Dj Rush, Mark Farina, Derrick Carter, Gramophonedzie, Cristian Varela, 1200 Warriors, Steve Bicknell, Dj Lucca, Glasgow's Craig Hamilton, Chicago's DJ Mes, Collette and .Dotbleep head honcho Justin Long, to name but a few.

Jorge is also renowned around the globe as one half of the dynamic techno duo Loopkillaz, which has seen successful productions on U.S. labels Global Trax and Hard Hat Recordings. His Loop Killaz release "Down Underground" was licensed on Misstress Barbara, Dj Lucca and Dj Misjah mix CD's, and sat firmly in Carl Cox's top ten. Carl Cox also used it on the "Carl Cox and Friends - 2004 Ahoy, Rotterdam" DVD alongside their debut Hard Hat release "PM 2 AM".

Jorge has been an important ingredient of Adelaide's club scene for well over a decade and has taken his rhythm shaking sound round the world. And in late 2007 Jorge unveiled his new moniker Mr. Watt. This is the culmination of his gravitation towards the minimal techno sound. Since returning from Chicago, Jorge has been delving more into the raw stripped back element of techno and now he has teamed up with fellow Adelaide native Sonny Fodera to form a new techno outfit named "The Subjekts" which has seen four international releases after only six months of a solid working relationship in the studio.

At the beginning of 2009 US house giants 1200 Traxx finally unearthed one of the most highly sought after tracks of that time. Jorge's 'Up to the Sky' had been tearing up dance floors for a several years around the globe. Chicago house titan Derrick Carter remixed it and gave it his signature magic, as did fellow house gangster DJ Sneak along with Wally Callerio, The Hoodfellas, 1200 Warriors and Sliced Funk.

Jorge has Dj'd and performed stomping live supporting sets alongside international heavyweight Dj's such as Jeff Mills, Speedy J, Derrick Carter, Marco Carola, Carl Cox, Chris Liebing, Collabs Live, Ben Sims, Joey Beltram, Mike Dearborn, Advent, Joel Mull, Surgeon, Dj Rolando, Umek, Valentino, Richie Hawtin, Inland Knights, Ian Pooley, Dj Dizzy, Gene Farris, James Ruskin, H-Foundation, Common Factor, Adam Beyer, Cari Lekebusch, Dave Angel, Derrick May, Paul Johnson, Juan Atkins, Dave Clarke, Deetron and many more vaunted talents.

2018-12-06
2015-09-14
2013-03-08
2013-03-08
2013-01-14
2013-01-14
2012-11-12
2012-01-23
2011-10-24