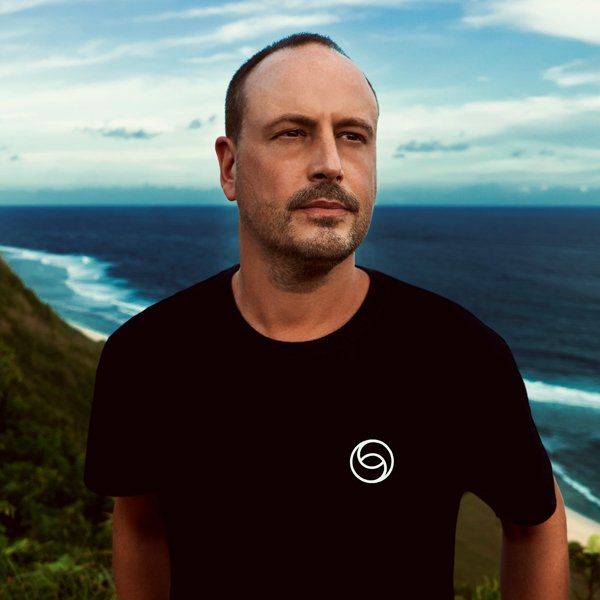 Artist
DEE MONTERO
Dee Montero doesn't stand still for long. He's the Belfast-born house-head who went from collecting early rave mix-tapes to digging in the vinyl crates and finally making the giant leap to global music selector – supported by some of the industry's biggest players from Pete Tong, Lee Burridge and Solomun. He received his biggest accolade in 2017 landing Tong's Essential Tune Of The Year on BBC Radio One for what Solomun called his secret weapon - the string-fuelled, epic end-of-nighter 'Halcyon', released on the maestros acclaimed Diynamic imprint.

From Asia to America and everywhere in between it's all been about the music for Dee. Performances in Australia, India and Dubai have been interspersed with appearances at Burning Man on the Robot Heart and Carl Cox's Playground stages (a career highlight if ever there was one) as well as summer shows in Ibiza including Hï with Joris Voorn and Nic Fanciulli. With global support for his style and musical selection it wasn't long before going solo as a producer was instinctive and essential. With critical releases such as 'Full Body' on Saved and the epic 'Vedra' on Knee Deep In Sound the future was clear.

Big hitters such as the Mixmag approved 'Lakota' (which made the Big Tunes Top Ten) on Tale & Tone as well as the piano- flecked another download site-trouncing releases 'In The Wild/Polaris' and 'Headspace' featuring Meliha on Anjuandeep cements his ability and vision as a songwriter. He would return to Knee Deep In Sound with the percussive melodic house monsters 'Pangaea' and 'Azure', supported in all the right places and especially by Hot Since 82. And somewhere along the way he got to remix one of his all-time favourite club anthems, the Disco Evangelists/David Holmes 90s rave classic 'De Niro' which took Dee and his fans back to the very beginning of his career and was released officially on Positiva.

In 2020 Dee's long held vision to create his own label became a reality and Futurescope was born. The heralded launch track 'Sapphire' is a fitting tribute to his roots of 30 years ago, the mixtapes, vinyl shops and his first rave where he saw The Prodigy perform. Featuring the ultra-distinctive voice of their former vocalist Shahin Badar (of 'Smack My Bitch Up' fame) the track is a bittersweet reminder for Dee of how music transports us through all stages of life. Followup singles include the wonderfully uplifting and gently booming 'Meridian' (already sounding like a classic with Patrice Baumel adding his unique sonic sheen) and the headstrong, windswept percussive monster 'Aria' which is screaming out for the right movie soundtrack to use its powers wisely. 'Aria' made it to number 1 on another download site's Organic House chart too with New York's Newman delivering an All Day I Dream inspired remix, suggesting we're far from the only ones who see the power of it.

Dee is putting all his focus on Futurescope for 2021. Not just another label but a mantra which combines his love of the retro-futurism and anime style with his electronic and beautifully melodic compositions: you will have seen some of these animations on Dee's socials already. These are exciting times for an artists with Dee's attention to detail. There are so many sonic terrains still left to discover… where will Dee head to next we wonder?

Cielo
Original Mix

(6:24)
2023-12-01

2023-12-01

2023-08-04

2023-08-04

2023-07-10

2023-07-10

2023-06-26

2023-06-26

2023-06-26

2023-06-26