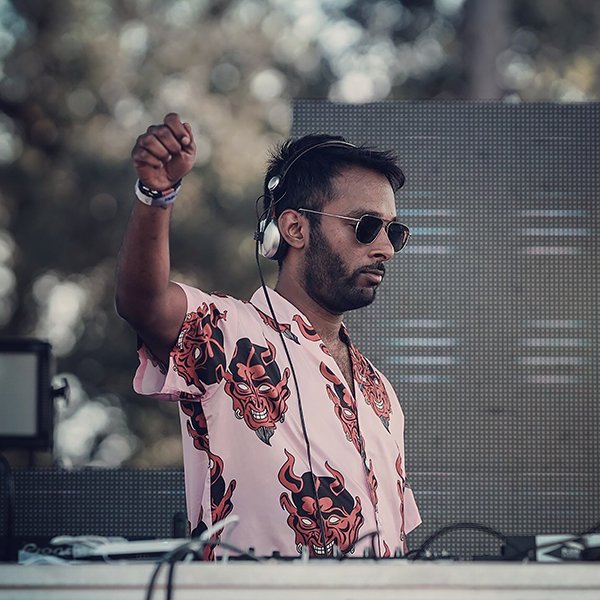 Artist
UN*DEUX
UN*DEUX is a young DJ & producer from Paris's suburb, His taste in music is broad and this is reflected in his own productions and dj set which may encompass Hip-Hop, House & Techno.

He has released two Deep House compilation named DEEP IN YOUR HOUSE with the french records label SERIAL RECORDS. A back to basics compilation with only legendary Deep House Hits previously released on the label.

July 2013, UN*DEUX released his first EP named "ON DRUGS" with the label TEALER RECORDS. You can find the video clip of ON DRUGS on YOUTUBE (more than 200K views)

February 2014, UN*DEUX released his 2nd EP named "Roses" which was more a personal EP, with no sample, composition only, "It's a EP that you can listen on your ipod at any moment of the day".

2015, UN*DEUX is playing everywhere in France while is doing some official remix for some cool artist like R-Ash, or unofficial remix for Missy Elliott

2016, UN*DEUX release Paramour EP on Ondule Recordings. Loopy deep house jams for freaks on offer here for fans of fellow Parisian label Robsoul or classic DJ Sneak style disco cut ups. "Paramour" rolls deep with its bass heavy groove; a handy and effective DJ tool or a hypnotic secret weapon for the afterhours? You decide. Second track "Friends Only" is more up front with its repeating strings section and double bass loop going head to head over a tough, bumpy and funky groove in the tradition of previous masters of the art such as Rick Wade or Glenn Underground

2017, Un*Deux's previous outing on Ondule doffed an oversized cap to the funk-fuelled tech-house stylings of Robsoul Recordings, with a dash of DJ Sneak style bump thrown in for good measure. This time round, the French outfit has decided to mix things up a little. "Two For The Bass" combines sweaty, warehouse-friendly house ingredients - old scholl vocal samples, relentless percussion, and so on - with a throbbing, Giorgio Moroder style bassline, while "Tools For Fools" is a house tempo trip into the world of electronic jazz breaks. Throw in the loopy, mid-tempo, disc-tinged shuffle of "Groovy Vapes", and you have a pleasingly eclectic offering.

2020-05-08

2020-05-08

2020-05-08

2020-05-08

Hurry
Original Mix

(6:15)
2020-05-01

2019-12-20

2019-07-19

2019-07-19

2019-06-07