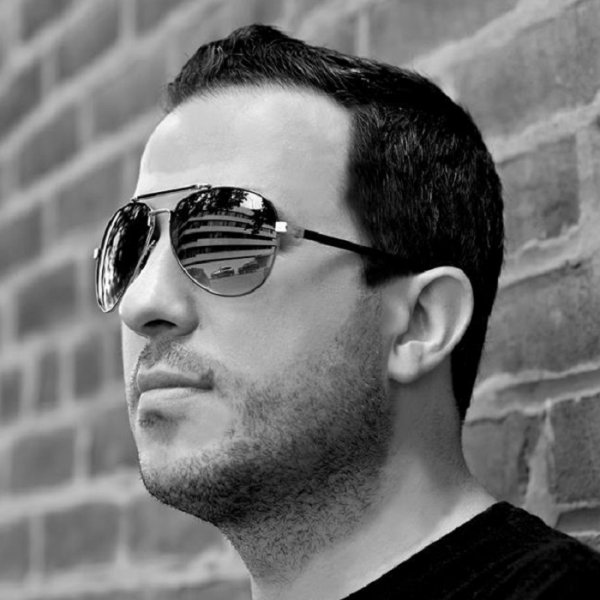 Artist
ANGEL RIZE
Angel Rize, a well known Macedonian DJ and producer, gets interested in the electronic music in the early 90's, and starts collecting records and cd's. Being employed by one of the well known radio stations at that time in his home country, he got a chance to present the electronic music that he prefered to the public. While working at the radio station, he started a small group that was promoting techno parties in his city.

Beginning of 95, Angel starts Djing in his home town and the surrounding areas and at the same time he forms his own band 'The Bdaish', which had a quite a few live performances at that time.

He started his own production around 96 and his first album 'Lunatic Suite' along with the video called 'Start the Bdaish' was released. With this release, Angel's name became well know for the Macedonia public and gave him opportunity to present his music all over the country.

Around 2000 he started to DJ more then he was producing, all across Macedonia and the surrounding countries, usually at small underground party settings along with well known clubs…He also shared stage with some of the well known Dj's like Deetron, Mark Williams etc.

2008 sees him starting producing again, this time he wanted to take his music on a different level by making it available not just domesticly but internationally. Later tthat year he releases his first EP for the UK label 'Tokyo red recordings'.

His track 'Aino De Cam' went into the top 100 deep house most selling tracks. The same happened with the releases of his tracks for the well known US labels Grouper and Dutchie Music.

After the big start he releases EP's for many different labels like Soulman, Seamless, Love Hertz, Bedroom Muzik, Epoque, Mizumo, Artefact, Kebosh.
Presently, situated in NYC Angel Rize is working on his musical and production career.
2018-07-09
2018-06-28
2018-05-21
2018-02-05
2018-01-01
2017-12-20
2017-12-18
2017-07-17
2017-01-16
2017-01-16