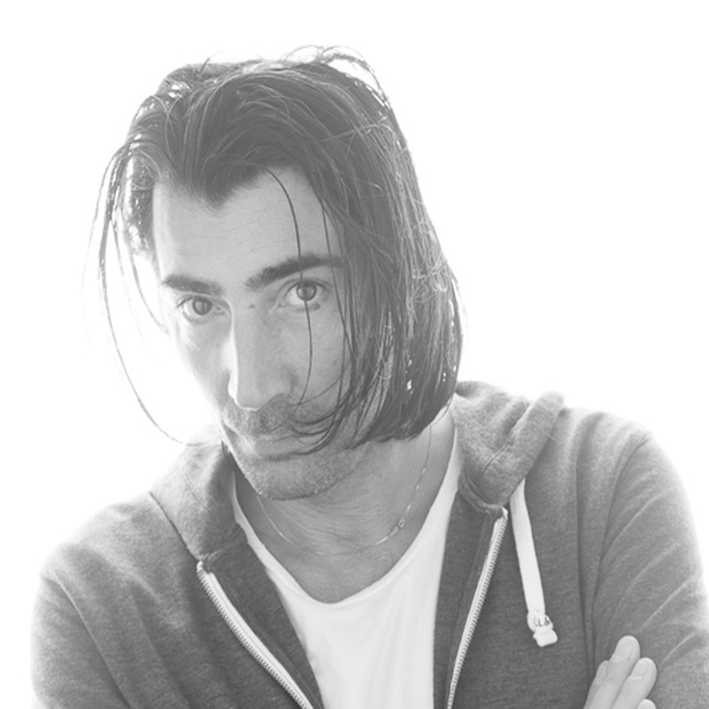 Artist
ELIA DE BIASE
Elia de Biase is an Italian deejay and producer of electronic music with a special focus on techno sounds.

Originally born in Schwelm, Germany, where he lives during the first years of his life, he moves back to Italy, where he gets in touch with the art of mixing vinyls in a very young age.
Thanks to his first experiences his interests move very fast to the contemporary house tendencies, we are at the end of the 80ies.
His passion and strong willing leads him straight to the most important dj booths of Naples. He soon becomes a well known creator and organizer of events, and at the same time he decides to follow an even more sperimental music for the early 90ies: techno.
De Biase's dj sets are rich of 360• musical influences, with a great attention to the roots of electronic, rock and classic music.
His fine sounds are supported by an adult audience mainly in the clubs of southern Italy.

During the last years de Biase steps into production of tracks.
He is now looking at the new digital technologies and at the sequencers. Thanks to his huge knowledge of music and his science-fictional imagination his musical trips are thought for the most hidden parts of the minds.
In very little time de Biase releases some tracks that are made to enthusiasm the dance floors all over the world and he is still preparing to release many more of them!
2020-11-27

Rescue Me
Seamless in Shining Armour Remix

(7:47)
2020-11-20

Rescue Me
Seamless in Shining Armour Remix

(7:47)
2020-11-16
2020-10-24
2020-09-28
2020-09-20
2020-08-08
2020-07-25
2020-07-25
2020-05-15