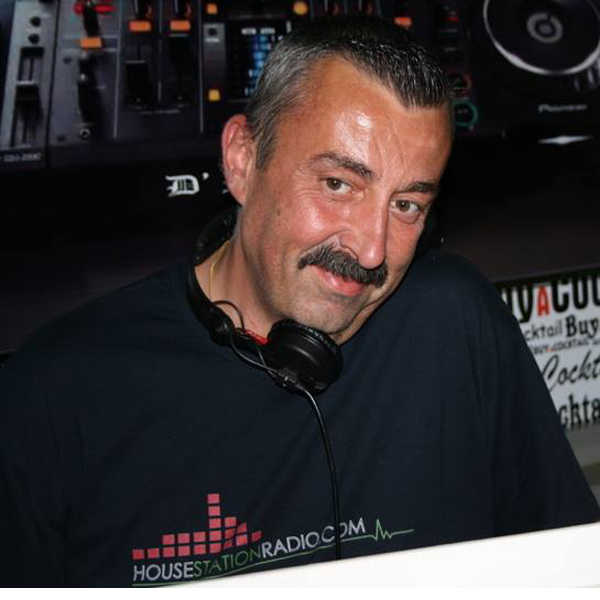 Artist
GUIDO P
The Italian GUIDO P was born musically as a DJ in the late Eighties.
Notwithstanding several DJ set in various clubs of the northern area of Milan and in the near Switzerland, his name has always been associated to the prestigious and trendy MOZART Club in Varese, where he has been resident DJ all throughout the Nineties.
He is the Co-founder and Co-owner of housestationradio.com one of the best live shows web radio of the current house music scene globally. He is a remixer and producer too at HSR Records and he collaborated also with several indipendent label such In The Zone Entertainment, Molto Recordings, Welcome To The Weekend, UTS Records, Lapsus Music, Dejavoo Records, Epoque Music, BCR Music, Atwork Records, Soulful Evolution Records, Kingdom Digital, Bassline Records, Stereocity, Soul Deluxe, Jack 2 Jazz remixing tracks made by top level singers such Byron Stingily, Kenny Bobien, Nicole Mitchell, Carolyn Harding, Darryl D'Bonneau, C Robert Walker, Viola Sykes, Chanelle, David Walker, Melonie Daniels, Emory Toler, Billy Lofton, Rescue Poetix, LaVeda Davis, Natasha Watts, Dawn Soulvun Williams, Faith Howard, Marsha Bond, Jenny Cruz, Matthew Yates and with lot of emerging talents too.

2023-03-13
2023-03-10
2023-03-10
2023-03-10
2022-11-14
2022-08-29

Tears
Guido P 2021 Remastered Mix

(7:28)
2022-07-15

2022-07-08

2022-04-22

2022-04-04