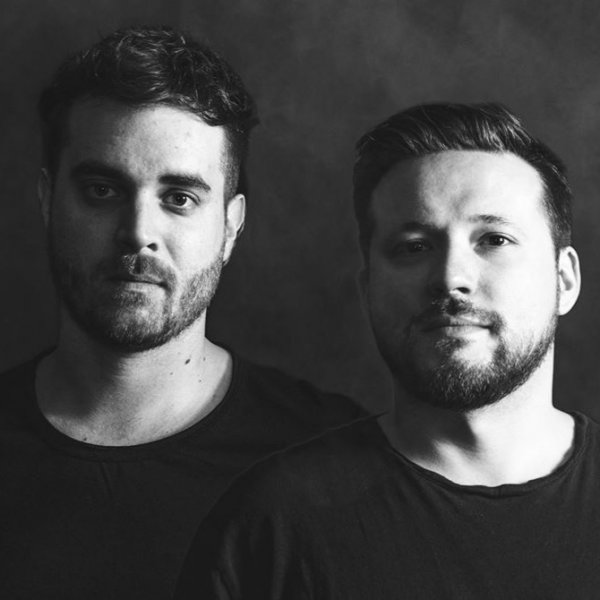 Artist
RETURN OF THE JADED
Launched in 2013, Canadian duo Return of the Jaded rapidly made a lasting impression upon underground house music aficionados. Jaded with the existing state of affairs in the world of electronic music at the time, members Zoltan Kontes and Simon Sheppard created ROTJ as a counterculture movement with a desire to offer a fresh alternative to current trends.

They kicked things off in 2013 on Pleasurekraft's imprint Kraftek with their debut release titled "Lolita", which garnered over 240,000 plays on Soundcloud alone.

2014 was a stellar year for ROTJ punctuated by a packed house performance at the legendary Nest in London. Most notably, the release of "What's It Gonna Take" on Kittball Records (Germany) charted at #6 on the DMC Buzz Chart, was viewed more than 290,000 times on Youtube and received more than 175,000 plays on Soundcloud. Their collaboration "Old School Lovin'" with in.deed on Kittball garnered 270,000 views on Youtube and 100,000 plays on Soundcloud.
2015 saw ROTJ take over the another download site deep house chart with their smoking remix of Nora En Pure's "U Got My Body" on Enormous Tunes. Their remix comfortably stayed in the top 10 for more than 2 months and the top 100 for 4 months all the while receiving more than 450,000 plays on Youtube.

ROTJ have gained steady momentum in 2016 following a mini tour of South Africa, the United States and upcoming dates in Canada which include visits in Montreal, Toronto, Ottawa and London. Additionally, their release alongside P.A.C.O. titled "Nightswatch" on Kittball records charted top 10 in another download site's tech house chart and stayed in the top 100 for 3 months. Multiple plays on BBC radio 1 came in from Pete Tong and Danny Howard to top it all off.
Since the beginning of the ROTJ adventure, no less than 10 of their productions have charted in the top 100 on another download site. Further releases on 303Lovers, Great Stuff and well received remixes on Enormous Tunes, Throne Room and Kowalski Music are a testament to the critical acclaim they have received in such a short time.

A plethora of respected DJ's have been dropping ROTJ tracks in their sets namely the likes of David Penn, Tube & Berger, Crazibiza, Luigi Rocca, Franky Rizardo, Manuel De La Mare, Boy George, Tocadisco, My Digital Enemy and Mario Ochoa amongst others. They presently host a monthly boiler-room type event in their hometown of Ottawa, Canada. ROTJ are also busy in the studio concocting new original productions that will further distinguish them as trendsetters in a rapidly evolving music industry.
Cumbuca
Return Of The Jaded Remix

(4:55)

2022-05-06

2022-04-15

2021-12-03

2021-11-19

2021-11-19

2021-11-12

Cumbuca
Return of the Jaded Remix

(4:55)
2021-10-01

2021-09-24

Cumbuca
Return of the Jaded Remix

(4:55)
2021-05-14