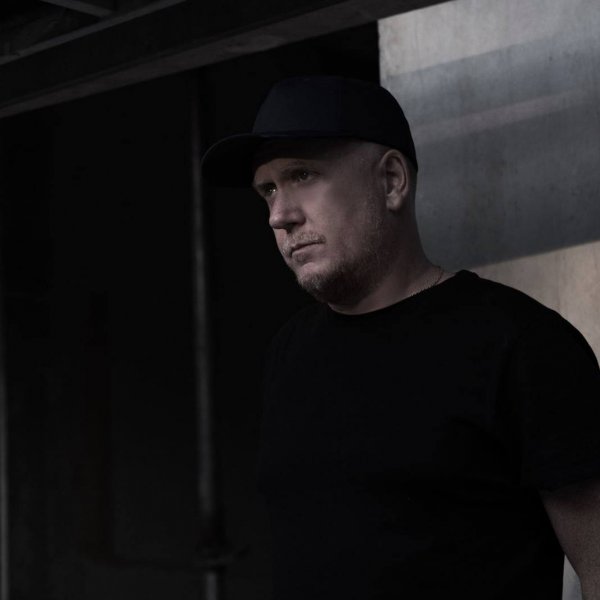 Artist
RADIO SLAVE
Matt Edwards is Rekids co-founder. He produces quality music under a number of different guises (Quiet Village, Sea Devils, REKID, The Machine), but it is perhaps his "Radio Slave" moniker that most people will be familiar with. Over the last 5 years, as Radio Slave, Matt has released a string of underground club hits on Rekids such as "My Bleep", "Bell Clap Dance", The "No Sleep" series and the anthemic "Grindhouse". Aside from Rekids, Matt has released on a number of other esteemed labels such as R&S, Om, Running Back and Ostgut Ton.

Due to his unique production style, Matt has managed to carve out his own distinct Radio Slave sound which many often try to emulate, and which makes him a highly sought after remixer. DJ Mag listed him as one of the greatest remixers ever, and also awarded him 'Best British Producer' in the 'Best Of British' awards. To date, Radio Slave's remix credits include artists such as Armand Van Helden, Slam, UNKLE, DJ Hell, Josh Wink, DJ Sneak and many more.

As a DJ, Matt is in as much demand as he is for his production faculties. Starting off at London's Milk Bar in 1992 and subsequently becoming resident at Ministry Of Sound, Matt has since gone on to DJ virtually every major club in the world, as well as a handful of international music festivals. Recently, Matt put together a mind-blowing mix for no.48 in the Fabric compilation series, and also released 'Radio Slave presents Strictly Rhythms Vol. 5' - a double CD compilation featuring no less than 8 of his own re-edits of the Strictly catalogue.

Currently, he holds residencies at Berlin's Panorama Bar and Paris' Rex Club with the Rekids label nights, and can be found most weekends headlining the world's top clubs such as Fabric (London), Rex Club (Paris), Womb (Tokyo), Space (Ibiza), Sub Club (Glasgow) and Robert Johnson (Frankfurt).

Earlier this year, Matt cemented his position as one of Britain's heavyweight DJ's with an appearance alongside Carl Craig at the '20 years of Planet E' party in London.

Aside from these tremendous feats as a DJ/Producer, Matt has shown himself to be a dab hand in other artistic endeavours. His latest incarnation 'The Machine', is a multi-media venture combining music and visuals. The aural aspect features 6 tracks of experimental soundscapes - using found sounds and taking influence from contemporary electro-acoustic composition. The visual aspect comprises of a short film by UK artists Lovely Jon & Mike Keelin, and each track has a corresponding image designed by Australian pop artist Misha Holenbach. The 6 tracks are out now in the form of The Machine's LP 'RedHead', and a special limited edition release on the Pyramids Of Mars imprint will include the whole multi-media package. So keep an eye out.

Matt has also collaborated with Devilrobots and Medicom Toy Corporation to produce the 'No Sleep - No Tofu' Kubrick toy. This is currently available from Firmament (http://www.am-firmament.com/medicom_toy/22569/rekids_x_devilrobots_kubrick_-_japan_relief.html), with all proceeds being directly donated to the Red Cross For Japan relief efforts.

In 2011, Matt shows no sign of slowing down. At the turn of the year, he released his 'East West' EP on Rekids, which is still smashing clubs some months later. He is also set to mix the cover-mount CD 'Slave To The Rhythm' in Mixmag's april edition. Added to this, Matt will continue to tour extensively and somehow find time to release another string of club bangers. On this current form, there's no stopping him.
Wild Life
Roy Davis Jr. & Byron The Aquarius Remix

(7:16)
Wild Life
Jamie 3: 26 & Danou P 'DiscoTek' Remix

(8:29)

2023-08-11

2023-08-11

2023-08-04

2023-07-21

2023-07-21

2023-07-21

2023-07-21

2023-06-09