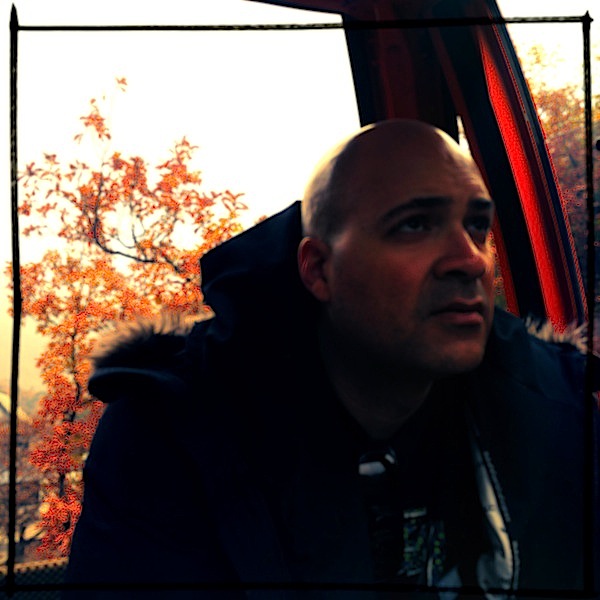 Artist
GARTH TRINIDAD
Trinidad is a modern day griot. The award winning, critically acclaimed radio personality, DJ, and culture critic employs various platforms to frame a stylish narrative that illustrates the electrifying beauty of creative independence.

Growing up in 1980's Los Angeles, Trinidad celebrated and participated in the thriving underground cultures of hip hop, punk rock, and skateboarding. Their rebellious attitude and brazen style inspired his philosophy early on, taking cues from the bold visuals and buoyant music. Post high school, Trinidad volunteered at top NPR affiliate KCRW 89.9FM while earning a BFA from the prestigious Otis College of Art & Design. By 1996, he earned his place among the oft envied KCRW DJ line up.

Since then, Trinidad has waxed bold in his efforts through radio, event production, music supervision, and journalism. He's introduced the world to artists like MIA and Little Dragon, exposed music of independent bands through film & TV projects such as HBO's Emmy winning series, Entourage, and interviewed scores of talent; from local bands, to luminaries such as legendary music mogul Quincy Jones, pop icon Yoko Ono, et al. Trinidad himself is tapped regularly for his knowledge on music and related cultural matters, sharing commentary for various programs on networks/stations such as PBS, NPR, KTLA, KABC, etc. As a music consultant and A&R rep, Trinidad has produced projects for Atlantic Records, Royal Elastics, Hennessy, Scion, etc., while connecting deserving young talent with brands demanding of the creative vanguard. He's curated special events at iconic venues such as The Getty Center, Hollywood Bowl, and House of Blues, while remaining a staunch supporter of new talent by hosting small concerts in intimate settings.

The L.A.-based DJ is known for his signature style of weaving together intergalactic tapestries of sound -- employing vintage jazz, indie rock, world rhythms, classic & future soul, hip hop, house, and electronic music to make his point. Trinidad rocks clubs, fashion shows, private events, and festivals around the world, in hopes of turning people on to the possibilities of rhythm and sound. His extensive list of clients and corporate partners include Tesla Motors, Apple, Nike, Gatorade, FX Network, and Sony Pictures. A recent print commendation by Vanity Fair stated, "Garth...has cultivated a burgeoning urban alternative empire".

Currently, Trinidad is working alongside his small band of music outlaws to launch their MojaMoja event brand as a boutique entertainment agency, releasing groundbreaking new dance music on Yoruba Records with partner Mateo Senolia, painting and preparing a new body of visual work, tirelessly spinning incredible music weeknights on KCRW and Friday nights at the iconic Bar Marmont. When asked what he's most passionate about in his work, he says, "I love the notion of being an alternative source...for discovery and inspiration...hopefully improving the quality of someone's life experience".
There are no available tracks from this artist at this time.