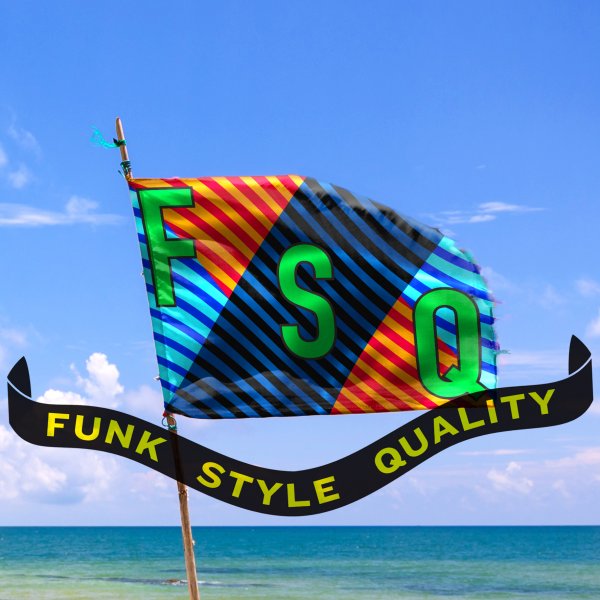 Artist
FSQ
Facebook: http://facebook.com/fsqofficial
Twitter: http://twitter.com/fsqofficial

FSQ is an acronym for Funk, Style, Quality. FSQ members include Chuck "Da Fonk" Fishman, Sa´D "The Hourchild" Ali, Matt "One Era" Coogan, Chas Bronz and G Koop.

Charlie Fishman, aka "Chuck Da Fonk" is a nice Jewish kid from Philadelphia who got the chance to sit in, tour and record with George Clinton & Parliament - Funkadelic in the mid nineties.

Sa'd The Hourchild is a legendary D.J. and producer from The Funk Mob and nephew of George "Dr.Funkenstein" Clinton. Sa'd got his start as Kool DJ Me, and he serviced records for Tommy Boy. A 20 year member of The P-Funk All Stars Sa'd is the master of ceremony.

Matt Coogan, aka One Era also hails from Philly. He was kidnapped and drugged into joining the group. One Era currently resides in a basement chained to some analog synths in an undisclosed location. Please tell his mother he's OK and we'll send him home for the holidays.

Chas Bronz, ever the Renaissance man brings his deft skills on the guitar and behind the decks. He currently resides in Boston, home of our parent label Soul Clap Records.

Rounding out the group is G Koop. Based in the Bay, G is a producer, session musician and replay specialist for Nelly, George, Clinton, Drake, Jake One, Talib Kweli, Atmosphere, Ice Cube, et al.
POS.
TRACK
ARTISTS
LABEL
GENRE
RELEASED

2022-09-09

2022-09-23
2023-02-03

2022-09-23

2022-09-23

2022-09-23
2023-02-03

2022-11-29

2022-09-23

2022-09-23