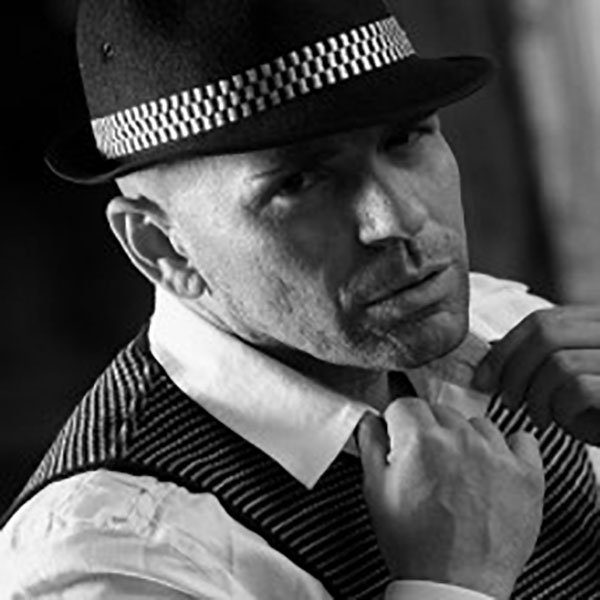 Artist
ALEX DONATI
M.C Alex Donati, one of the most prominent and legendary voices in the Italian House music panorama and not only. His ability to express in different languages (mainly in English, but also Italian and Spanish) and thanks to the ability to merge and adapt his style in musical alignment and collaboration with the various Dj's of world fame, his voice surpassed the borders of Italy into the near Austria, Slovenia and Croazia. He is the first Italian M.C (master of ceremonies) to have worked and introduced, the most famous world DJ's in this geographical zone.
Master of ceremonies, prolific lyrics composer and musical producer with a rich portfolio and list of collaborations and a radio program host as well.
His career as an M.C starts around the distant 1995 (although already working in the field) and some of the Clubs and venues he had the honor to work for :
Mr Charlie (Lignano Sabbia D'oro -IT), Matilda (Jesolo, IT), Vangelia (Pordenone-IT), Alter Ego (Verona, IT), Area (Venice - IT), Matis (Bologna - IT), T.N.T (Venice), Fabrik (Austria), the official voice of MTV Dance Floor Chart in Slovenia and Croatia, MTV Valkana beach festival (Croatia), Rabac Summer Festival (Croatia), K4 (Ljubliana-Slovenia), one of the voices in the Italian Renaissance World Wide Tour, resident for many years and with a history going back for more than 15 years in the legendary Slovenian super-Club Ambasada Gavioli (Izola-Slovenia), Green Gold Club (Zagreb - Croatia),Club Lipa (LJ-Slovenia), Pacha Sharm el Sheikh (Egypt), Morgana (Ibiza - Spain), GeneralMusikDirektion (Graz - Austria), In Der Burg (Graz - Austria).
His unique and characteristic style influenced by the house school of Chicago - New York - Miami as he grew with the sounds of Frankie Knuckles - Tod Terry - Masters at Work and the like and by experimental atmospheres originating from Germany and central Europe.
The characteristics of his deep melodic voice going always in line with the D.J and without creating a contrast or putting him in a second plane, able to charge with energy the people that come to dance and his vocal signature that is unmistakable. The ability to merge himself in the sounds and tracks, to create a new and unique experience for all listeners or party goers.
To uplift, transform, evoke emotions and creating a celebrating atmosphere for all attendants, making them travel to a better world, a welcome place, a joyful one. An enchanting experience.
M.C. Alex Donati In Da Name of House.

2023-01-20

2021-08-23

2020-06-22

2020-05-18

2020-05-18

2020-05-18

2020-03-30
2020-03-30

2020-03-07

2020-03-07