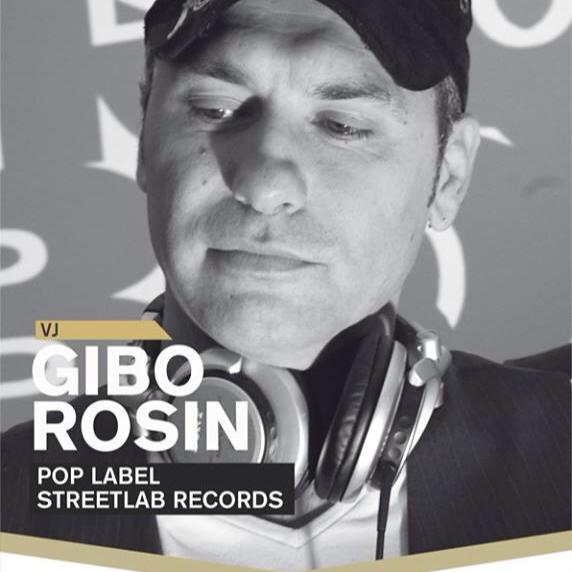 Artist
GIBO ROSIN
Gibo Rosin was born in Jesolo (Venice) Italy, where he starts working a
dj. He brought his dj set in many clubs in Italy and outside Italy like
Heaven (London), Wax (Paris) and Nikki Beach (Miami).

As producer Gibo Rosin has built up a great reputation both in national
and international market. He reached worldwide top charts with 2 Black
"Waves of Luv, 2004 Top-Selling Single in Italy too.

He has created labels as Kadabra (Igor S "Boomerang" Sensation 2003 Anthem - RickyFobis "No Regular"Sensation Black 2003 Anthem) and Streetlab (V_Traxx"Disc Jockey" - Sorrentino "Sans Egal").

Recently he released on his Label Streetlab Records, a great reworks of
"Oh! Carol" and "Happy Together" of 60' Neil Sedaka and The Turtles Hits Also released on USA,Spain, Poland,Korea and South Afrika.

Streetlab Records was founded by Gibo Rosin and others in 1999. Now someof its back catalogue was sold to Gibo Rosin new company Get Alive
Publishing.

Streetlab Records label was the Italy's longest running
house label, releasing a total of 51 singles and over 20 compilatons andalbums.

Streetlab Records focusing mainly on House music and other formsof House as Soulful, Vocal, Filtered, Funky and Latin House.

Streetlab Records releases include artists as Robbie Rivera, Moscatello,Jocelyn Brown, Sugar Freak, Key De Es, V-Traxx,Soulstatic,Dionigi.

Streetlab Records is relaunching in 2014 after a five-year break
following a venture with Pop Label Records. The label will make some of
its releases available on digital download, and signed new productions.

2022-10-19

Finally
Roni Winter Soul Radio Mix

(3:38)
2022-10-19

2022-04-01

2022-01-14

2022-01-14

2022-01-14

2022-01-14

2021-11-22

Finally
Roni Winter Soul Radio Mix

(3:38)
2021-07-16

2021-07-16