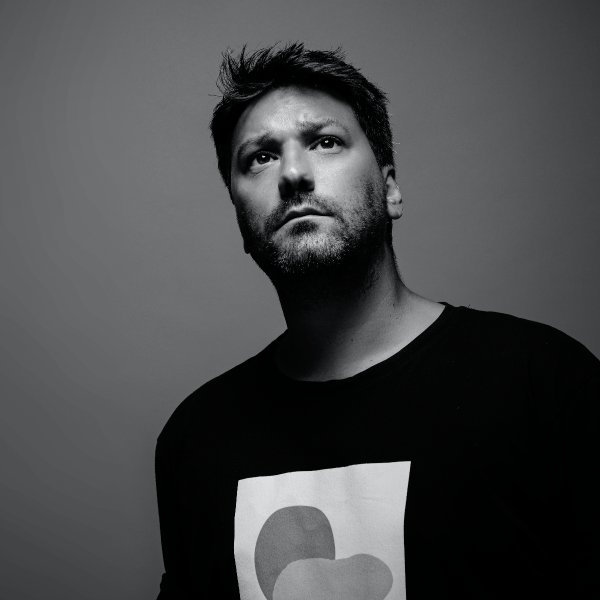 Artist
MARK DI MEO
Born and raised amidst the enchanting landscapes of Italy, Mark Di Meo has embarked on a remarkable journey that has led him to the bustling creative hub of Los Angeles. In recent years, his trajectory through the world of music has solidified his status as one of the most promising and dynamic DJs and Producers in the industry.

Mark Di Meo's magnetic presence is felt across a diverse spectrum of House and Tech House labels, where he crafts sonic wonders that leave listeners entranced. His name resonates with venerable institutions such as Defected, Make The Girls Dance Records, NONSTOP Rec., MoBlack Records, UNION Records, Quantize Recordings, and a constellation of others. Notably, his singles have repeatedly ascended the ranks on Traxsource and another download site House and Tech House charts, where they have gleamed for extended periods, a testament to his enduring influence.

Mark's original compositions and remixes have elicited rapturous applause from industry luminaries, embraced by the likes of Hugel, Jamie Jones, John Summit, Paco Osuna, Claptone, Chris Lake, Gordon City, Piero Pirupa, Dombresky, Andruss, Marco Faraone, Cedric Gervais, and an illustrious cadre of others. It's a testament to his undeniable talent and unyielding dedication to his craft.

On a global stage, Mark Di Meo has graced renowned venues with his electrifying sets, weaving a sonic tapestry that transcends borders. From the sultry nights of Circle Club in Milan, Italy, to the vibrant energy of Blinq in Amsterdam, Holland. Mark's sonic wizardry has resonated with diverse audiences. He's left his indelible mark at legendary venues such as Zeus Club in London, UK, Sushi Samba in Miami Beach, USA, Metro Gallery and Le Poisson Rouge in NYC, USA, Drop in Los Angeles, USA, Hawthorn Club in San Francisco, USA, Qbara in Dubai, 8ctavo in San Jose, Costa Rica, Liv Club in Playa del Carmen, Mexico, Armani Privè in Hong Kong, Catch Club and Carpe Diem Beach Club in Phuket, Thailand, Ce' La Vie in Singapore, and Fai Aoyama Club in Tokyo, Japan.

Sharing the stage with luminaries like Hugel, Jonas Blue, Piero Pirupa, Andruss, Jude & Frank, Raffa FL, Kerri Chandler, Louie Vega, David Morales, and an array of other illustrious artists, Mark Di Meo has seamlessly melded his musical prowess with the world's finest.

Moreover, Mark is a visionary force behind the creation of the House Of Vibes, a series of electrifying music parties that have surged in popularity, not only in his native Italy but also across the globe.
Mark Di Meo's journey is an unfolding symphony of creativity and passion, a testament to the indomitable spirit of an artist who continues to captivate hearts and souls, taking his place as a beacon of musical innovation in the international scene.
POS.
TRACK
ARTISTS
LABEL
GENRE
RELEASED

2022-12-05

2022-10-31

2022-10-03

2022-08-15

2022-10-03

2022-04-11

2022-11-11

Surrender
Dario D'Attis Extended Remix

(6:26)
2020-01-10

Smile
Mark Di Meo Remix

(6:51)
2022-03-14

2021-09-15