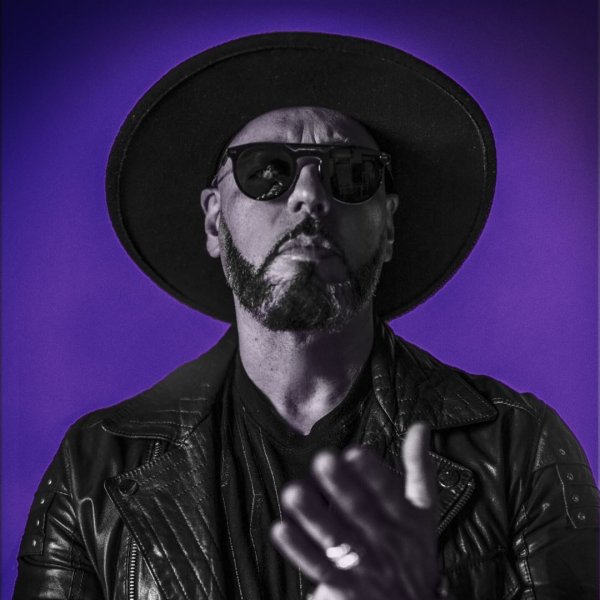 Artist
ROGER SANCHEZ
For any DJ and wanna-be producer, "hustle" can be an overstated attribute and, yet, for the right person, it's an under appreciated compliment from those in the know. Hustle is the absolute definition of both the man and the meteoric career of international DJ Roger Sanchez. From a humble beginning in NYC to multi-year residencies in Ibiza; from digging in dusty crates to headlining festival main-stages around the world, Roger is truly a self-made man and dance music star.
The crafting of Roger Sanchez, the DJ, started in the late 80s in Corona, Queens, where as a young man he was enticed by the early roots of hip-hop sprouting all over New York. Attending parties by the Bronx River and other jams as a break-dancer and graffiti artist, Sanchez was introduced to DJ'ing through friends, trying his hand in an organic environment where his creativity behind the decks flourished from a few singles into an ambitious catalogue of over two thousand original productions and remixes.

These tracks have not always been under his own name, though. Roger has released music under a slew of monikers, including S-Man, Roger S., The Nu-Solution, Underground Solution, DV8, Ego Trip, El Mariachi, The Funkjunkeez, Tribal Infusion, Twilight, and Transatlantic Soul amongst others. Each new name has allowed him to push his music in unique yet blended directions, allowing him to carve parallel and weaving paths through the tastes of the times while enjoying opportunities to break out of the known.

His first 12-inch, "Dreamworld", came out on the Outer Limits imprint in 1990 under the name Egotrip. It was around this time, that Sanchez began to take producing seriously as a compliment to his DJ'ing. He soon released "Luv Dancin" for Gladys Pizarro on the iconic Strictly Rhythm records under the name Underground Solution, which led to his first tour. Roger hasn't stopped grinding since, using his decades of experience to build enticing remixes for a wide range of artists such as Michael Jackson, The Police, Diana Ross, Jamiroquai, Maroon 5 and even the So-Cal punk-pop outfit, No Doubt, for which he won a Grammy in 2003 for Best Remixed Recording with the song "Hella Good".

An early pioneer of podcasting, Roger was awarded the first-ever Best Podcast Award at the International Dance Music Awards in 2007. In addition to his bi-weekly podcast, he also hosts a weekly terrestrial and online radio show, which attracts over 10 million listeners across a worldwide audience. The Release Yourself Radio Show is broadcasted in 30 markets on every continent, including countries as diverse as Brazil, Russia, Mexico, the UK, Germany and Australia. In addition to broadcasting, he creates podcasts and mixes from the road, dominating a tour schedule that would exhaust even the most hardened of festival warriors. This man is on a mission to spread the musical word to every corner of the globe.

In addition to his tireless touring, broadcasting and producing schedule, Roger has held prominent residencies on the island of Ibiza since the year 2000 at some of the biggest superclubs on The White Isle, including Pacha, Space and Amnesia. With a true international appeal, real fans look to house music leaders like Sanchez to keep music's honesty at the forefront of their vision. Furthermore, he has carefully assembled celebrated compilation albums under the Release Yourself title every year since 2002, showcasing his own work alongside tunes from both established and new talents.

Ever evolving on his hustle, always pushing himself, and others, to do better, the S-Man sums it up perfectly when he states: "I'm always moving forward, but never losing sight of where I've been."

2023-05-26

2023-05-12

Way Back
Roger Sanchez Dirty Beats Instrumental Remix

(8:23)
2023-01-09

2022-12-02

2022-09-09

2022-09-09

2022-08-26

2022-07-29

2Gether
Eden Prince Extended Remix

(4:17)
2022-07-29

2022-07-29