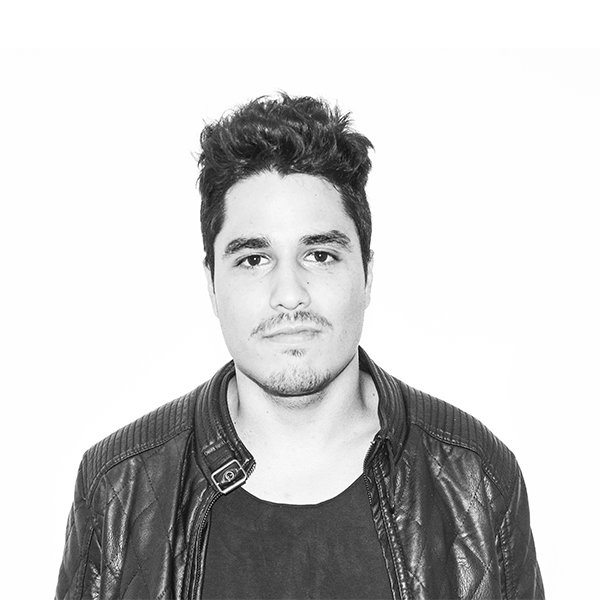 Artist
FEDE MORENO
Defined Music / Baikonur Digital / Onward , and More!
Bookings & Promos : fedee_moreno@hotmail.com
Bio:
Nacido en Rio III , Cordoba , Argentina , Dj y Productor , Inicio su carrera como Dj en el año 2009 y comenzó a producir su propia música en 2013 , sus preferencias musicales y producciones abarcan el Deep , House , Tech House y ramas , Llevo su música por buenos aires Cordoba y todo su interior , Participo en Festivales como Musica En El Desierto (2014 , 2016)
Actualmente Edita su música en prestigiosos sellos discográficos a nivel mundial , entre los mas destacados Defined Music / Onward Recordings / Whoyostro y mas
Cuenta con el apoyo de artistas de la talla como JAMIE JONES , Richie Hawtin , Marco Carola , Paco Osuna , Wade ,Neverdogs , Stacey Pullen , Entre otros
Llego al Top 35 en Lanzamientos Minimal en another download site .
Uno de sus tracks ¨Jeffers Slims¨ fue tocado en dos ocasiones por el gran JAMIE JONES en PARADISE (Ibiza) y luego en BLUE MARLIN (IBIZA). También fue charteado y tocado por WADE .
El EP Jeffers Slims llego al top 4 de ventas de Defined Music en another download site.
Compartio Cabina con Artistas Nacionales , Internacionales como Sam Paganini , Eelke Kleijn , Marc Houle , Flug , Spitfire , Martin Huergo , Rodrigo DP , Nacho Bolognani , Simbad , Facu Carri , Etc.

- Born in Rio III Cordoba , Argentina and Dj Producer, he began his career as a Dj in 2009 and started producing his own music in 2013. His musical preferences and productions cover the Deep, House, Tech House and Branches, I carry his music through buenos aires Cordoba and all its interior, I participate in Festivals like Music in the Desert (2014, 2016)
Currently he publishes his music in prestigious labels worldwide, among the most outstanding Defined Music / Onward Recordings / Whoyostro and more
He has the support of artists such as JAMIE JONES, Richie Hawtin, Marco Carola, Paco Osuna, Wade, Neverdogs, Stacey Pullen, among others.
I reach the Top 35 in Minimal Launches in another download site.
One of his tracks "Jeffers Slims" was played twice by the great JAMIE JONES in PARADISE (Ibiza) and then in BLUE MARLIN (IBIZA). It was also charted and played by WADE.
The EP Jeffers Slims reached the top 4 sales of Defined Music in another download site.
Comparti Cabin with National Artists, International Sam Sam Paganini, Eelke Kleijn, Marc Houle, Flug, Spitfire, Martin Huergo, Rodrigo DP, Nacho Bolognani, Sinbad, Facu Carri, Etc.

2020-08-07

2020-06-24

2020-06-19

2020-05-29

2020-05-22

2020-05-08

2020-05-06

2020-05-06

2020-05-01

2020-04-24