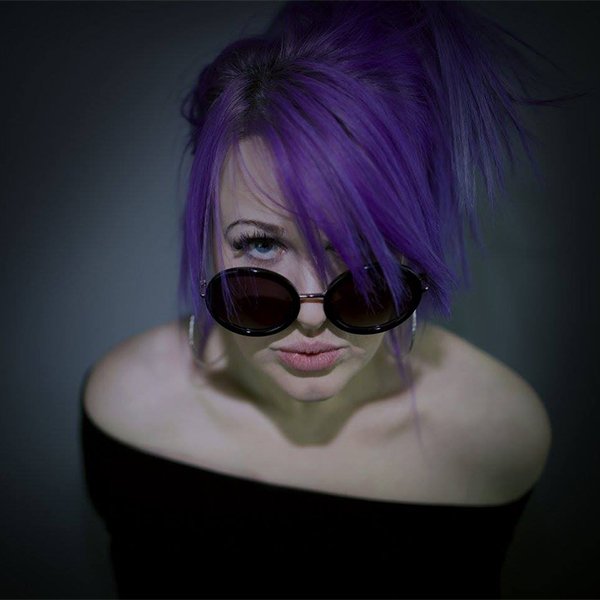 Artist
EMMA BLACK
Although Emma is relatively new to the industry she has come a long way in a short space of time. Described by many producers as having a distintive velvety voice that instantly identifies itself apart from other vocalists within the house music scene. Her smokey, sultry, silky lower tones can make even the strongest of knees go weak and her signature soulful twang can really be felt as she hits those all too important key moments in dance music.
Emma is also blessed with a natural ability to write lyrics of the highest quality,a talent which allows Emma opportunity to write & compose for other artists as well as being a founding member and ongoing collaborator with Deeptrak. The sassy and unique tone she brings to her music has set tongues wagging in both the UK and Internationally, bringing her to the attention of some of the finest producers in modern house music. In the short space of time since her first track was released she has enjoyed continued & prolonged success in the Traxsource top 10 specified genre charts. Her music has been played by the likes of Roger Sanchez, Mark Knight, The Shapeshifters, Audiwhores and Todd Terry.

Emma first discovered house music as a young girl in the halcyon days of the mid 90's and it is from this long standing and true love of the music her distinctive sound is developing & adapting as the music does in general.

While Emma has always been passionate about house music her previous experiences as a cabaret artist, lead singer of a contemporary live band and stage artist together with being featured on BBC1's fame academy serve as examples of her talents – particularly as a live performer. Her presence behind the microphone is powerful and infectious which has resulted in performances at venues from Circuit in Essex to London venues such as McQueen, Warehouse LDN, Lightbox, House of Wolf, Rhythm Factory, Pacha London, Club Nomad and the Legendary Ministry of Sound to various ADE showcase parties in Amsterdam and also the world famous Nottinghill Carnival.

S.I.A.G
Wade Teo & Frankie BlackArt Remix

(5:08)
2022-10-28

S.I.A.G.
KORT's Summer Lovin' Mix

(6:00)
2022-07-22

2022-06-17

S.I.A.G.
KORT's Summer Lovin' Mix

(6:00)
2022-06-17

S.I.A.G.
Wade Teo & Frankie BlackArt Remix

(5:08)
2022-06-17

2022-04-08
2022-03-11

David
Original Mix

(6:51)
2020-09-25