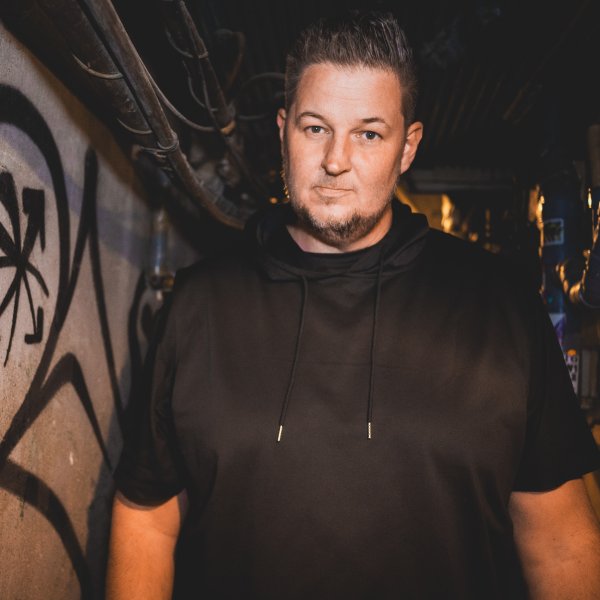 Artist
DENNIS QUIN
Born and raised in Amsterdam, Dennis Quin's trademark is the effective combination of raw analogue elements with an irresistible rhythmic drive. His extreme dedication to bringing his own sound knows no limits.
Dennis Quin is a real house fanatic, focussed on bringing the combination of style and energetic sounds into his productions. He has the ability to enrich today's vogue with timeless elements from the past.

Dennis has become a highly-renowned artist in his own right on labels such as Snatch! Records, Madhouse, Simma Black, UTTU / Dancetrax just to name a few

Selling tracks by the bucket-load, he reached the Top 20 of another download site's top-selling House Artists of the Year in 2016, being the number 4 House artist in 2017 (Traxsource)

As a quick background, Quin was bitten by the early house bug in 1993. Discovering this revolutionairy sound in Amsterdam's finest recordshop 'Rhythm Import'
His rookie days consisted of buying and spinning vinyl. He enjoyed a classical musical upbringing too, playing the piano at age 15, these skills proving essential in his development as a fully-fledged artist today. Despite the fact that he is relatively new to production (Quin only started in the studio in 2011), he is fully focussed on presenting his truly unique sound.

Quin's trademark sound features a strong energetic drive and rhythmic elements which have a major impact on the dancefloor, whilst retaining an abundance of musicality. When he goes deeper and darker it somehow always retains his trademark strong groove, always a firm ingredient within his own productions.

As a DJ Dennis consistently presents a real show behind the decks, both physically and aurally. His sets all contain those key goosebump-inducing moments that make it all worthwhile. He most often fills his set with his own exclusive material rather than playing 'hit records'
Next to playing regularly on festivals and in renowned venues in the Netherlands, Dennis played multiple shows on Ibiza and in the UK, France, Belgium, Russia. Dennis entered the booth in venues like Ministry Of Sound (UK), Eden (Ibiza), Thuishaven (NL), Club Vaag (Belgium), Toffler (NL)
Underlining his success he was added to the line up in Rotterdam for February 2018.
Next to being Dennis Quin, early 2018 he launched his alter ego 'HAFTØR' that gives the ability to produce outside the (House and tech) making abstract, minimal and raw techno whilst the sound of Dennis Quin remains House. HAFTØR stands for strong, big, unpolished with an abstract artistic touch.
POS.
TRACK
ARTISTS
LABEL
GENRE
RELEASED

2022-10-07

2022-08-05
2022-09-16

2022-08-26

2023-06-09
2023-06-22

Drive
Original Mix

(3:59)
2023-01-27

2022-11-11

2023-04-20

2022-12-16