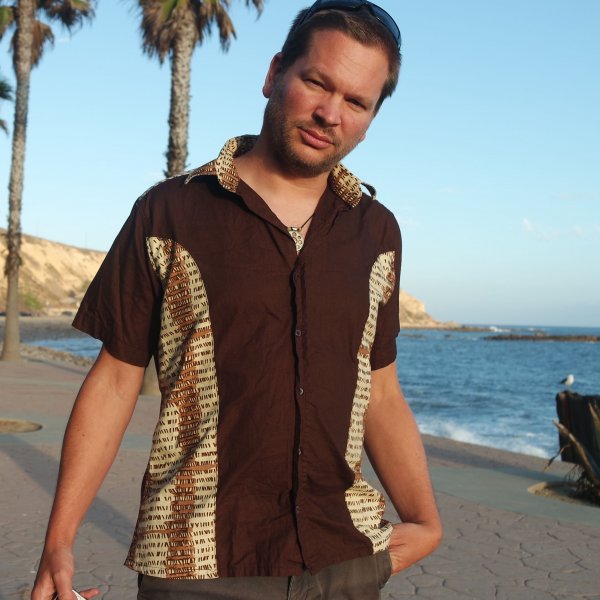 Artist
ANDY COMPTON
Deeply prolific Bristol-based house connoisseur Andy Compton has released over 40 albums and over 150 EPs (either under his own name or as part of his legendary group The Rurals, COMPTON or L.A.M.P) on his essential Peng label and imprints like Ralf GUM's GOGO Music, Chicago's LARGE Music, Seasons, Viva, Hed Kandi and many others.

Output from Peng and The Rurals has been the focus of four South Africa-specific collections on Sony's House Afrika: 2002's 'Sunday Sessions 1', 2005's 'Sunday Sessions 2', 2010's 4-CD set 'House Afrika Grooves'. 2011's 'Kholofelo Remixed', features a lustrous line-up of top-notch remixes of his material, no less than eight of which come from South African producers. And, the "Experience Peng" tripple pack CD is now available on Universal. Also, watch out for his newest solo album "Ubuntu" which has hit the streets.

South Africa has embraced Andy's deep house sounds, and because of his popularity over there, and albums released via EMI, SONY, WEA, and now Universal, he has done 17 South African tours in the past 4 years.

Since discovering house music in the early '90s Compton has released a dazzling array of music and worked with an army of artists (from Motown legends to budding underground names like Detroit's Pirahnahead). He's been featured on the cover of the seminal DJ Magazine and had his music used in TV show Six Feet Under, while tunes like "Sweeter Sounds" have become bona fide anthems at spots like NY's Shelter. He has worked with top class vocalists Ladybird, Diviniti, Kafele, Rowan, Celestine, Nathaniel Lewis, Sabrina Chyld and many others!

Compton's Dj skills have turned heads and twisted bodies worldwide, with his thumping brew of electronic beats swathed in coolly-crafted melodies, with Peng becoming one of the premiere labels on the planet, garnering support from house big-hitters like Louie Vega, Larry Heard, Mark Farina and Osunlade (to name a few).

All this has solidified Compton's reputation as one of the most respected house music players on the planet.

2023-09-29

2023-09-29

2023-09-29

2023-09-29

2023-08-11

2023-08-11

2023-07-28

2023-07-28

2023-07-28

2023-07-28