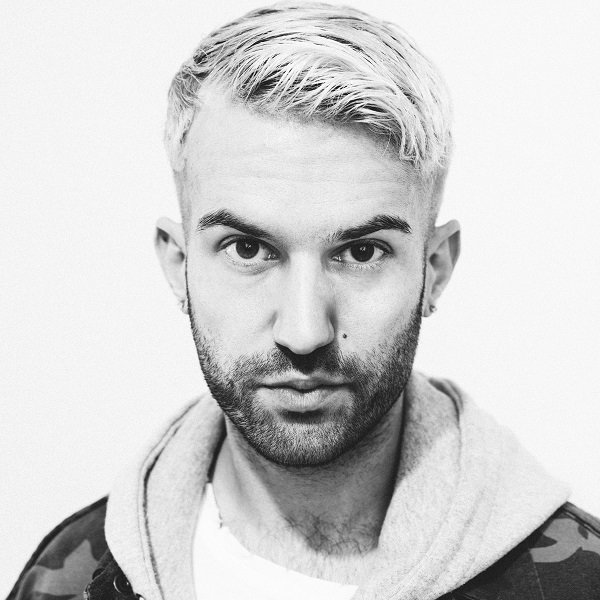 Artist
A-TRAK
Alain, born to Jewish parents in Montréal, Quebec, is of Moroccan and Russian descent. His older brother, David Macklovitch, is one-half of the indie band Chromeo.

A-Trak was the first DJ to win all three major DJ competition titles (DMC, ITF and Vestax), as well as being the first DJ to win five World Championships.[1] He won the DMC World DJ Championship in 1997 at the age of 15, making him the youngest and first Canadian winner of the competition.[2] He was an honorary member of the prestigious, now defunct DJ crew Invisibl Skratch Piklz,[3] and a member of The Allies alongside frequent collaborator DJ Craze.[4]

In the late 90's A-Trak developed a notation system for scratching.[5] He gave a lecture about it at the Skratchcon 2000 conference and published an article in Tablist Magazine.[6] He has also appeared on the cover of multiple magazines including Billboard, URB (twice), BPM and Status.[7] [8]

Alain and his brother Dave ran the record label Audio Research from 1997-2007.[9] After moving to Williamsburg, he founded with Nick Catchdubs the Fool's Gold Records label in 2007.[10]

In 2004 Kanye West recruited him as his personal tour DJ,[11] and he has worked closely with him ever since, including performances alongside the US rapper at MTV specials, the Grammy Awards, multiple MTV Video Music Awards, and worldwide stadium shows. A-Trak also recorded scratches on Kanye West's second and third studio albums Late Registration in 2005 and Graduation in 2007, and was an influence on the overall sound of the latter.[12]

Over the years he has endorsed several brands including Serato Scratch Live,[13] Rane DJ equipment,[3] as well as clothing companies; Zoo York,[14] Lifted Research Group and Circa. In addition to endorsing outside brands, A-Trak himself has become a streetwear culture icon, collaborating with Nike, New Era, Kidrobot, and Zoo York. A-Trak also has a collaborative clothing line called "Sunglasses is a Must,"[15] and released his own toy "Grateful Bear" with Kid Robot in 2009.

He is known for merging the sounds of rap and electronic music through his remix work, his 2007 CD Dirty South Dance,[16] his production for Kid Sister and Lupe Fiasco, and his remixes for electronic artists including MSTRKRFT and Boys Noize.[17] The hit single by Kid Cudi, "Day 'n' Night", was released on an EP by A-Trak's label Fool's Gold. However, his most recent production displays a separation of his electronic and hip hop identities, with releases such as "Piss Test" featuring Juicy J and collaborations with Tommy Trash on "Tuna Melt".[18] Another hip-hop production, "Ray Ban Vision", was used in the 2012 movie Project X.

In 2009, A-Trak collaborated with Armand Van Helden to form a disco house production duo under the stage name Duck Sauce. They released "aNYway" in October on Ministry of Sound. Other Duck Sauce tracks include "Grand Steppin", "The Motion", "You're Nasty", "Big Bad Wolf" and "Barbra Streisand". Duck Sauce has achieved massive success worldwide including reaching the top chart position in twelve countries and attaining the coveted #1 spot on the US Dance Billboard charts. Following the announcement of a debut album, Duck Sauce released the singles "It's You" and "Radio Stereo" [19]

In February 2010, it was announced that A-Trak would perform live shows with Travis Barker, who had previously worked with their mutual friend, the late DJ AM.[20]

In 2012, A-Trak was featured on the cover of Billboard Magazine alongside Diplo and Skrillex.[21] Also in 2012, A-Trak, alongside Kimbra and Mark Foster, collaborated on a song, entitled "Warrior", together for Converse's 3 Artists, 1 song

In February 2013, A-Trak released the video for his "Piss Test" remix off of the Fool's Gold album. The video features appearances by Jim Jones, Juicy J, A$AP Ferg, El-P, Flatbush Zombies, Flosstradamus and is directed by Shomi Patwary.[22]

A-Trak's video for Tuna Melt, off of his 'Tuna Melt EP' was nominated in the Best Cinematography category at the 2013 MTV Video Music Awards.



2022-05-11
2022-04-20
2022-04-20
2022-04-20
2022-04-20
2022-04-20
2022-04-20
2022-04-20
2022-04-20