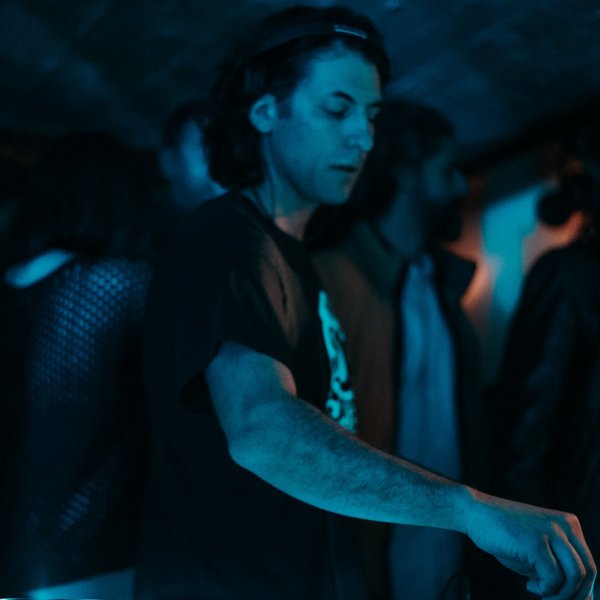 Artist
ARIS KOKOU
Aris Kokou is a producer, multi-instrumentalist musician, DJ, from Athens Greece.

His sound and influences vary since he has been exposed to many styles of music since his youth. Grown in the era where the electronic dance scene exploded in the 90s, already studying jazz piano and classic music and accepting influences from 60s & 70s Soul, Jazz & Acid Jazz, Drum n Bass, House, Disco, Bossa, Reggae and Dub, Techno and of course Hip Hip and R&B plus many other sub genres.

He started experimenting with his first workstation around 94, making his first tracks. The same period, he co-creates the projects "Intersperse" and "Eastern Strategy" with his childhood buddy Bill Makris and co-produced many tracks for the legendary labels Good Looking Records and Plastic City Suburbia.

In mid 20s he delivers a diverse multi-genre full length LP "Seven Days In Heaven" gaining great reputation on the dance music scene.

2006 is the year which he starts a collaboration with the Grammy Award winner Jody Watley. He remixes the track "A Beautiful Life" song for her album "The Makeover" and in 2009 co-produces with Jody the single "Candlelight" with 3 mixes reaching a 24th place on USA Billboard's Soul charts.

In 2014 he creates the record label Deep Soul Space Records making an ecosystem for new and older artists, helping the rising talents create more robust and complete productions. Also famous artists getting into the labels roster.

Also, Aris and Alexandros Tsorbatsis formed the band The Truez focusing on neo-funk/soul/folk genres releasing their first EP on 2015.

As he loves performing, he is Djing in various venues. He also plays live percussions and keys in very special events.

Aris also worked for SAE institute as an EMP2 tutor-producer and teaches music production.

2022-07-15

Agogo
Original Mix

(6:15)
2022-07-08

Agogo
Instrumental Mix

(6:16)
2022-07-08

2022-06-24

2022-05-06

2022-05-06

2022-05-06

2022-02-11

2022-02-11

2021-10-22