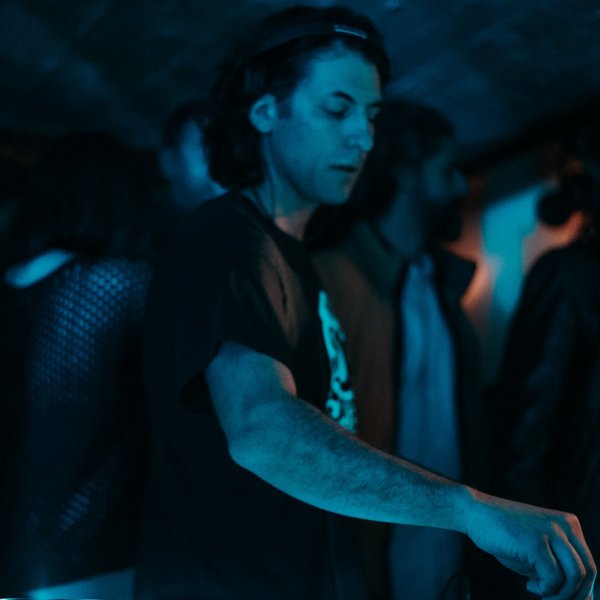 Artist
ARIS KOKOU
Aris Kokou is a producer, multi-instrumentalist musician, DJ, from Athens Greece.

In the mid 90's he co-creates the projects "Intersperse" and "Eastern Strategy" and co-produced many tracks for the legendary labels Good Looking Records and Plastic City Suburbia.

In 2005 started working with Klik records, where he launches a diverse multi-genre full length LP "Seven Days In Heaven" gained great reputation on the dance music scene. Also singles and remixes for the labels artists.

In 2006 he starts a collaboration with the Grammy Award winner Jody Watley. He remixes the track "A Beautiful Life" song for her album "The Makeover" and in 2009 co-produces with Jody the single "Candlelight" with 3 mixes reaching a 24th place on USA Billboard's Soul charts.

In 2014 he creates the record label Deep Soul Space signing tracks and remixes from many artists like Nikos Diamantopoulos, Chris Deepak, Phaze Dee, Christos Zogopoulos, Holy Deep, P.M Project, Souldynamic, Cee Elassaad, Christos Fourkis, Jerome Kaluta, Anadel, Sabrina Chyld, Johnny JM, Ptea, Nec SFS, Alexandre Waithier, Demarkus Lewis, Ross Couch, Savvas, Elias Tzikas, George Livanos, Benji Adeyemo and others.
In 2015, Aris and Alexandros Tsorbatsis form the band The Truez focusing on neo-funk/soul/folk genres releasing their first EP on 2015.

Lately he is working producing various singles and remixes for his own name and also for other fellow artists.

Aris also worked for SAE institute as an EMP2 tutor-producer and teaches music production.

2020-11-03

2020-07-24

2020-07-24

2020-07-24

2020-06-05

2020-04-20

2020-04-20

Hush
Aris Kokou Deep Afro Mix

(7:39)
2020-02-07

2019-11-29

2019-11-29