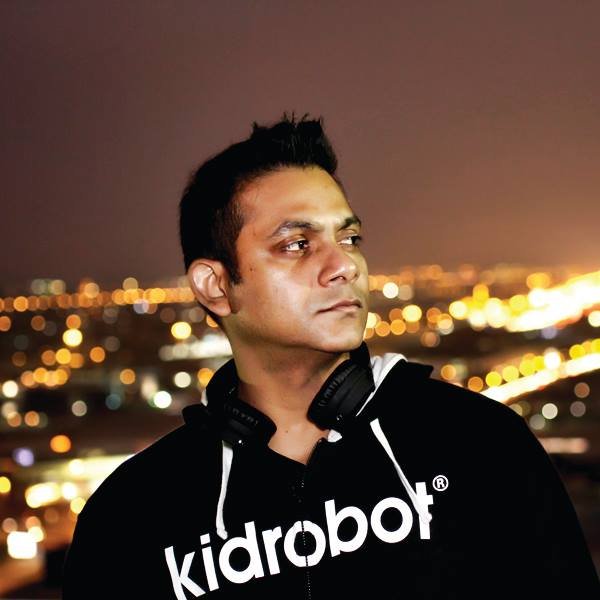 Artist
DEEP HERTZ
A lover of all things musical , a prodigy and a master selector Rohan Nunes AKA Deep Hertz has set himself on course to make a mark in the electronic music industry. Currently based in Dubai, he started his career in the year 1994 and is highly regarded in many quarters as a veteran.
Deep Hertz draws his influences from a plethora of soundscapes and genres. He is no stranger to the eclectic grooves of funk and soul and is renowned for his customary dabbles in downtempo and ambient lounge music as well. The number of years under the belt of this electronic messiah has also seen him easily adapt to varying styles of house . Challenges of staying aloof and ahead of the rest of the competition comes naturally to him as he is currently on the absolute cusp of contemporary dance music and this has seen him hold multiple residencies in clubs and properties across the UAE. A few of his conquered venues include Barasti , Zinc,Nasimi,360 degrees, Senyar, Oeno , Frankies and Ize bar, an exhausting list that anyone would envy.
Rohan has also travelled across the world including playing at top-notch Clubs/bars and festivals in Bahrain, India, Malaysia, Srilanka & Thailand.
Infact he has also held residencies previously in India at Cellars, Tavern, Illusions, Avalon, Copacabana, Anti Clock, Lobby Bar, Ony, Velocity, Hawain Shack, Rain,Redlite, RockBottom, Seijos, Lobby Bar, BUSA-Bar.
This however is only the beginning of the range of talent this man possesses. Deep Hertz has produced and released over 30 plus tracks on reputed international labels. The style of his music is as diverse as his influences are and include chill-out , Downtempo,house, and tech . One can almost call him a contemporary chameleon as he slides in and out of styles with effortless ease. A gear lover , Rohan also uses a lot of old-school and well and advanced analog equipment which has grown on to become a hallmark of his sound.
He has released on labels such as Manoyama records, Heavenly bodies Recs,Stereophonic, BC2 , Maana,Midwest Hustle,Deep Strips,Wetsuit recordings,HDR limit, A casa recs,LW recordings amongst others.His music has also been featured in the prestigious "another download site Top 100" rankings as well as the "Traxsource Top 100".
Deep Hertz has also played alongside many international heavyweights such as Vanilla - Ice, Snap, Coolio, Dr. Alban, BlackBox,Technotronics, Rozalla, Robin S, Cece Peniston, Sister Sledge,Haddaway, D-ream and Hed Kandi to name a few.
A trail blazer of sorts Deep Hertz shows no signs of slowing down as he locks his crosshairs on taking his sound and vision to an even bigger audience globally. This is just the beginning of the journey for this extremely talented electronic musician.
2019-03-11
2018-11-26
2018-08-17
2018-04-15
2018-01-11
2018-01-11
2018-01-11
2017-09-25
2017-08-26
2017-08-26