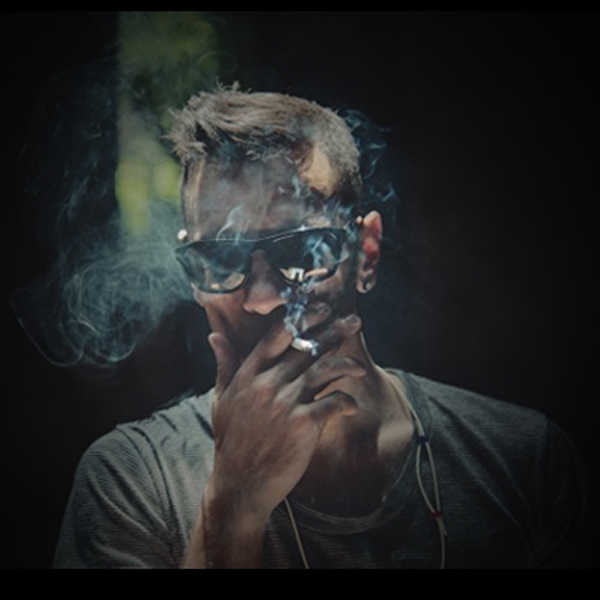 Artist
BABY PRINCE
BABY PRINCE, or the creature formerly known as Sade`s personal disco ball, brings nothing to your party and he doesn't want to be there. Yes, he can be known by other names and times he has been known to haunt: Brooklyn's Marcy Hotel, Partner of Wolf and Lamb, Monsieur G. Mizrahi. And yes, these labels, parties and friends were a moment that called out to all of us, saying "slow down, listen, and think", and all the points in this constellation continue to have their place in dance music.

But in the case of the now, and of our dear Baby Prince, what exactly are we reckoning with? A misanthropic lover of twisted psychic carnivals, whose untimely devotion - to staying at home instead of going out - forces a reassessment of the clubbing times we inhabit, the places that we frequent, and the music that supposedly gets us there. Joy and Pain, Sunshine and Rain: as the universe casts the dice of life, the souls of decadents deviously gather the fruits of electronic dance music, roaming among the insipid kick-drums of third-wave Detroit techno and paltry reproductions of "deep" Chicago house. But sometimes, a being of magnitude and depth unleashes a force upon these agitated masses: a blistering liberation of the sleepless crackers, those yellow-bellied fiends of the night who circulate mindlessly from one speaker stack to the next.

Baby Prince, however, seems not to care about all of this. Well, perhaps that is untrue; perhaps even unfair. For given his penchant to mix stiff drinks with sequined headbands and 100 bpm sex jam anthems, you may find that despite his own best efforts, the party seethes through his soul, lying dormant like an itch he can't scratch until the release of the first record he drops. And yes, this all plays quite well to your and to my advantage, dear friend. Because as the party inches quietly through the folds of his capillaries, hands, and fingertips, as he tweaks knobs and prunes cuts like a manic gardener of the groove, all of this will finally erupt into full fleshly display on the jacking bodies and euphoric faces of BABY PRINCE and all his menagerie of freaks, together and ready to set your party off.

2019-06-28

2019-06-14
Phasin'
Baby Prince Club Mix

(5:51)
2019-05-10
2018-05-18
2018-02-14
2017-04-28
2017-04-21
2017-03-31
2017-02-10
2014-06-23