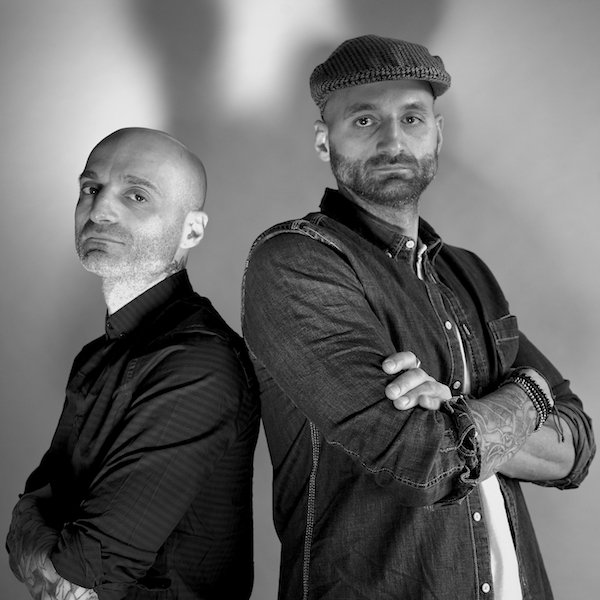 Artist
HOT LIPPS INC.
Brothers Peter and Steve Primiani, formerly of 83 West Records and Camouflage Recordings, have been busy in the studio laying down the foundation for their new label Hot Lipps Records.

After a long hiatus from the music industry, Peter's urge to start creating music again became so overwhelming that he decided to immerse himself in the studio and return to the music that he loves so much - this time partnering with his brother Steve under the moniker 'Hot Lipps Inc.' In just a short period, they have collaborated on an entire arsenal of deep and techy productions and their combined talents are sure to set the dance floors ablaze!

Peter's earlier music has been played by DJs in clubs worldwide. He has shared his passion and talents as a DJ and producer with house music enthusiasts across the globe. Peter held residencies at the magical Industry Nightclub and The OZ in Toronto, and headlined countless international gigs at super-clubs like UK's Ministry of Sound, Bar Rumba, Hard Times, and many others alongside some of the finest talent in the industry.

Steve Primiani, formerly one half of the Toronto DJ duo 'The Sno-Men', has been DJ'ing and collecting music for over 20 years. He has been a staple in the Toronto clubs for years and has played along side the creme de la creme of International talent. Steve has spent the last 8 years producing in his spare time, but has recently shifted his focus from the clubs to the studio full time.

Peter and Steve have both had a classical love affair with music since childhood and have individually made massive strides in and out of Toronto over the years - now together they are embarking on a new, exciting journey and setting the stage for a new era in Electronic Dance Music!!
2020-10-26

2020-08-10

2019-11-11

2019-11-11

2019-11-11

2019-11-11

Avalon
Hot Lipps Inc. Acid Remix

(7:21)
2019-11-11

2019-11-11

2019-06-23
2018-11-05