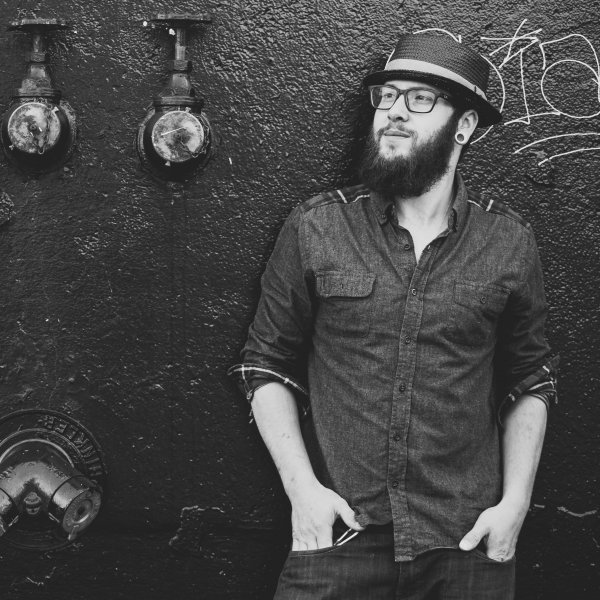 Artist
VEEV
Over the last 20 years there has been a surge of Canadian underground artists breaking on to the global electronic music scene from all corners of the country. Some of these names have reached worldwide status and have dominated the commercial side of today's household names while others have maintained their titles as full underground entrepreneurs both in the studio and on the club party circuits.

Atlantic Canada, Halifax Nova Scotia to be exact, is home to one of these national treasures. Evan Fancy a.k.a. Veev is one of the most prominent artists for underground house music in the east of the country. Veev has been involved in House Music for 15 years as a DJ and shortly after his beginning started producing where he has created himself from a fusion of Deep, Tech, Soulful and Funky House Music. This shows with his direction while performing and creating in the studio or on stage.

Having had releases on countless labels throughout the early years, it was in 2014 that Veev started to make his mark on the scene with an eight track LP being released on American (Vegas) label Disco Legends titled "Part 1" it was here that he began to gain global attention and soon after was invited to release original productions and remixes for house music heavy weights Gene Farris (Farris Wheel recordings), Low Steppa (Simma Black), Jesse Saunders (Broken Records) and Patrick M (Xima Recordings). You can also find his work on Nervous, Guesthouse, Instereo, Black Crack Recordings, and Nihil Youngs Italian imprint Frequenza and many more.

Naturally, touring has been a major part of Veev's career with many seasons spent at WMC in Miami where he has played regularly and has also thrown his own events with artist like Doc Link, Gramaphondizie, Dj Q, J Paul Ghetto and more. It is here that he has rubbed shoulders with some of the best true American house music artist's and also from around the world alike. He has shared stages with Jonny Fiasco, Jason Hodges, Dj Dan, Mark Farina, Inland Nights and Defected's Sonny Fodera to name a few. Veev has also been graced with the honor of touring and DJing in the world-famous Mediterranean's Balearic Island of Ibiza Spain. He played shows at Tulip as well as the legendary party destination Bora Bora Beach Club plus OceanBeat performing with veteran Vocal Diva Barbara Tucker and Dj Q. It has been world-class stages such as these that has been the setting for his talent and musical exposure.

Veev has seen major success for Veev with a Single original production titled "Seconds" released on world-famous Nervous Records out of New York city. Nervous has been home to house music legends Armand Van Helden, Mood II Swing, Kerri Chandler, Masters At Work, and is one of the premier record labels of the last twenty-five years. After the release of three very successful official remix's; one for Jesse Saunders - Kaleidoscope on his legendary label Broken Records, Kevin Yost & Peter Funk on the track titled 'Return To The Deep' on i! Records and finally a remix that deserves a full page write up, a remix for the FIRST house record ever pressed. Veev was honored to be personally asked by the Originator of House, Jesse Saunders to remix the legendary track On & On, on Jes Say Records which came out January 22 which fell on the 35-year anniversary of its release. In 2019 Veev worked with the famous Andy Vargas, member and lead singer of the 'Carlos' Santana Band on a record called "Higher Calling" which solidified Veev as a producer who bridges genre gaps and to show that he can work in the studio with seasoned professionals.

In 2020, Veev started the year off with a big release on Low Stepps's ever popular label Simma Black, a collaboration between Soledrifter & Veev. Which features a Chicago vocalist and spoken word artist Angel-A that held #2 position for weeks and was featured in charts by artists such as Scott Diaz, Low Steppa, Kevin Yost, and more. Lots more coming from this ever evolving artist.

2023-10-06

2023-10-06

2022-01-31

2022-01-21

2021-12-10

2021-10-01

2021-09-10

2021-06-11

2021-06-11

It Was I
Veev's Deep Mix Instrumental

(5:16)
2021-06-11