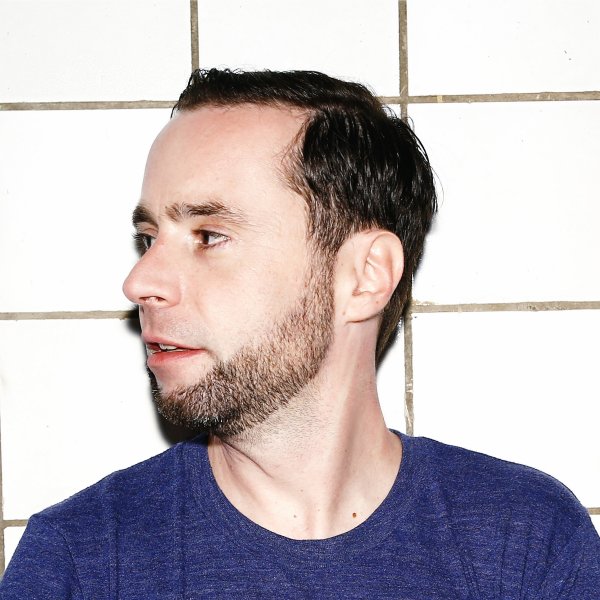 Artist
DANIEL STEINBERG
A prominent figure in the German club milieu, Daniel Steinberg has been crafting electronic music laden with personality and punch for the better part of two decades. The Berlin producer has carved his own niche in the club realm with productions that feature a quirky concoction of crisp tech house beats, infectious hooks, playful vocal samples and darker minimalist flavours, which are particularly apparent in his output under his alternate moniker, Harry Axt.

Steinberg's sound is built upon a playful panache that breaks free from the straitjacket of house and techno conventions and embraces the sonically unexpected. His distinct approach to club sounds, as both a DJ and a producer, has piqued the interest of discerning listeners and dancers worldwide, along with a certain Jesse Rose, who signed Steinberg to his Front Room label. Steinberg proceeded to accumulate a string of well-received releases on Front Room, such as 'Cobra Limbos' and 'Keep On Movin', in addition to dropping his debut LP as Harry Axt on Rompecabeza in 2009, before returning to Front Room in 2011 for the release of Shut Up, his first LP as Daniel Steinberg.

Shut Up firmly established Steinberg as a producer who is very much out on his own tip, offering a collection of eight tracks that oozed the character and playful panache that sets Steinberg apart from many of his techno contemporaries. The character and enterprise that Steinberg brings to the studio has seen him called upon to remix renowned producers like Phonique and Sascha Braemer, while his own tracks have been reworked by respected compatriots such as Roman Flugel, Tiefschwarz and Jens Zimmermann. Steinberg's approach to DJing is similarly daring and disarming, a formula that has captivated crowds the world over, as he has played peak time slots everywhere from Miami and Japan to London and Australia, all the while maintaining his eminent standing in Europe with slots at showpiece events such as the Fusion festival.

Steinberg's standing as a tastemaker in club circles has continued to augment in the aftermath of Shut Up with the conception of his Arms & Legs label, which he cofounded in 2011 with Nils Ohrmann. The pair have used Arms & Legs label as a vehicle to showcase their distinct and inventive take on tech house sounds free of any commercial pressures. Fittingly, it is through Arms & Legs that Steinberg will release his sophomore album in early 2013, following on from a string of successful solo EPs such as 'Joy & Happiness'. But anyone familiar with Steinberg's constantly evolving and always-adventurous production ethos knows better than predict what the forthcoming Daniel Steinberg LP may or may not sound like. While there are many figures in the club scene whose sound can be pigeonholded, Steinberg sure as hell ain't one of them.

2023-11-10

2023-11-10
2023-10-13
2023-10-13

2023-09-29

2023-08-18

2023-08-18

2023-08-04