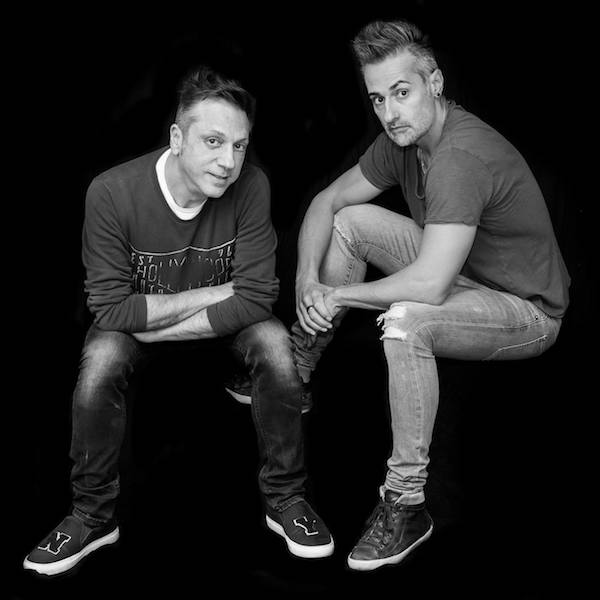 Artist
PAUL C & PAOLO MARTINI
With a combined career that spans 40 years in the business,Paul C & Paolo Martini are 2 of the hottest Italians producers around.

As part of Bini & Martini, Paolo was without doubt one of the most prolific house producers at the turn of the century, touring the globe and lending their remix talents to major dance labels like Defected,Strictly Rhythm, AM:PM,Twisted,Universal and many of the worlds biggest pop acts such Jamiroquai, Kylie Minogue, Terence Trent D'Arby, Murk, Armand Van Helden and many many more. Paul C has honed his production skills since the mid '90's and his energetic brand of tech-house has seen him release on a host influential labels.

From 2010 the pair have worked tirelessly in the studio and not only seen their music supported by many of the industry's biggest names, but also seen their work feature on labels such Hot Creations, Cecille, 8Bit, Moon Harbour, Kling Klong, Terminal M, Exploited amongst many others,with the constant support from all the big guns in the market like Marco Carola, Jamie Jones, Carl Cox, Luciano,Matthias Tanzmann, Davide Squillace, John Digweed, Joseph Capriati, Nick Curly and Monika Kruse.

Since 2013 they are on fire! After the great response of "Take Some Time" on Terminal M, they strikes again with both tracks "Spunk" on Materialism and "We Repeat" on Cecille,which was choosen as the original soundtrack for the trailer of "Love Family Park 2013". Since that,they continued to produce quite a few succesfull tracks with their unique style such 'Get This!'(Hot Creations),'Secret Effect and Speedmachine' (Moon Harbour)'Bermuda' (8Bit) 'Waterdrops' (Terminal M).

In the last years they've been touring across the globe in capital city as London, Ibiza, Dublin, Berlin, Moskow, Croatia, Zurich, Paris and more, while in the forthcoming months new tracks will be release on labels such 8Bit, Saved, Terminal M and Gruuv. Stay tuned!
POS.
TRACK
ARTISTS
LABEL
GENRE
RELEASED
2015-03-23
2013-10-13
2015-06-07
2016-10-07
2015-12-11
2015-12-11
2015-03-20
2016-08-29
2015-09-21
Your Mind
Paul C & Paolo Martini Remix

(7:21)
2013-11-15