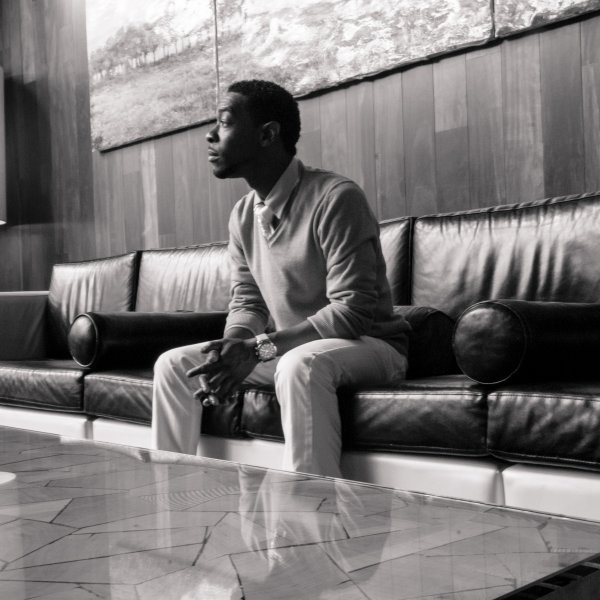 Artist
SHUMOCKA SHUVANCE
Shumocka ShuVance began singing in the church choir and at school functions at an early age. Although encouraged by his parents to become an accomplished pianist, Shumocka decided to venture into the art of singing while studying classical music in college. Throughout his career as a classical singer he has worked with the New State Opera Festival, Westminster Conservatory Chorale, Princeton community Orchestra, Master choral & Central Jersey Symphony to name a few.

After years of dormancy the classically trained singer returned to the music world this time trying his hand at another genre of music, House Music. Emerging on the house music scene as a new artist, Shumocka has applied theory and technique to create a sound that is versatile and recognizable.

Stepping out to the foreront after being a background singer, Shumocka's debut single release as a solo artist "Endangered Love" was featured on D#Sharp Records in 2013. This song climbed Traxsource's top one hundred soulful house music chart and opened doors for the singer to work with many other great producers and artists. He has since released several other singles which includes four more chart toppers such as the Knox and Wozniak Produced and recent Dance hit "Cry Baby". With eight singles under his belt including four top 100 charters and a number one Kings of Spins.com chart hit, Shumocka has been blessed to work under the guidance of not only Dawn SouluVn but has also been mentored by the the King of Gospel House Music Kenny Bobien and has done studio work with House Legend Darryl D"Bonneau. These performers have influenced and played major roles in the developement of this amazing artist.

Shumocka continues to write music that uplifts and inspires. We look forward to hearing more from this rich baritone and seductive tenor voice.
2019-09-06

2019-06-21

2019-06-21

2019-06-21

2019-06-21

2019-04-12

2019-04-12
2018-05-16
2017-12-04
2017-12-04