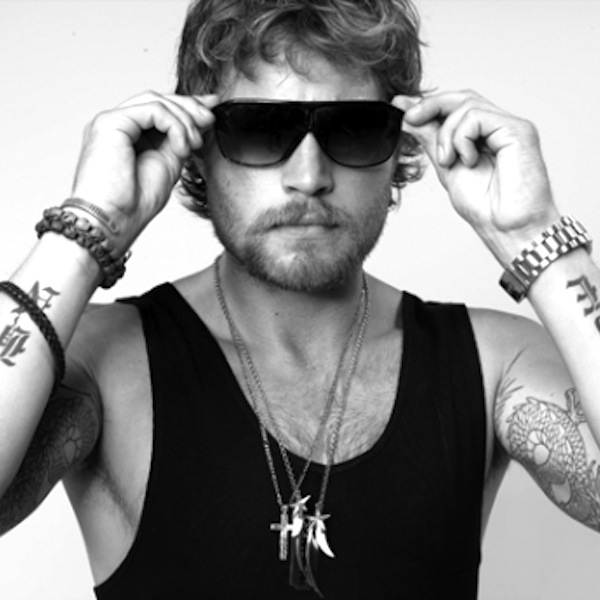 Artist
CARL KENNEDY
Carl Kennedy is a name synonymous with house music. With a bi-weekly residency for Erick Morillo's Subliminal Sessions at Pacha Ibiza and with the huge success of 'Blackwater', 2010 proved to be an amazing year. On 'Blackwater' Carl collaborated with Tommy Trash for his first release on Subliminal Records, adding to his impressive resumé of releases on industry heavyweights such as Toolroom, Stealth, Ministry of Sound and CR2 Records. 'Blackwater' received massive support from the house music elite. DJs including Tiesto, Axwell, Roger Sanchez, Pete Tong, David Guetta and Erick Morillo all added the summer hit to their dj sets and radio shows.

In 2011, Carl is set to release more material on Subliminal. He has teamed up with New York's Steven Lee (of Lee Cabrera fame) to launch the sub-label of his already established and well-respected label, Wasted Youth. Wasted Youth's new label will be called Black & Gold imprint, a side of the label which finds its roots in the sound of New York City. With New York as its inspiration, the sounds of B&G will naturally take on a universal quality, as underground New York can be seen as one of the house music centers of the world. The monthly Wasted Youth party in NYC is already alive and growing.

In October 2003, Pete Tong of the BBC's Radio 1, proclaimed Carl Kennedy 'one of the worlds best undiscovered DJ's' in the U.K.'s DJ Magazine. Additionally, Tong hosted his world famous 'Essential Selection' show live from Carl Kennedy's party at Centro-Fly in New York City. ?

Born in Birmingham, England, Kennedy made the move to NYC when he was 20. Like many other artists, he had his eyes set on the bright lights of big city life. His inspiration to become a DJ came from Dance Music icon Roger Sanchez. Soon after Carl's move to NY, he was swept up into the world of house music and before he knew it, Sanchez had signed Carl's first ever release 'The Love You Bring Me' to Stealth Records. With the support of his House Music icon, Carl's song went onto become one of the top records of 2004. On Pete's Tong radio show, he honored 'The Love You Bring Me' by making it one of his Essential New Tunes.

This led to Carl being Nominated as 'Best Breakthrough DJ' at the 2004 Dancestar Awards in Miami. Since then the hit records 'Ride The storm' (Pacha Recordings), 'Banta Boom' (Toolroom), & 'Blackwater' (Sublimina) have paved the way for Carl's to share his music with the world. Carl quickly began touring the world playing everywhere from South America to Australia (Future Music Festival) (Stereosonic). He headlined for a crowd of 50,000 in Romania's Liberty Parade and then played for thousands again at the Budapest Love Parade. He continues to play all over North America and Europe and shows no signs of slowing down.

Currently, Carl calls New York City. It is almost 10 years since Carl's GBH party started and since this time, the party has been frequented by over a quarter-million people. GBH was housed inside super club Centro-Fly (voted USA'S no1 club 2001/02 ) where Carl played alongside the worlds finest including The Chemical Bros, Fatboy Slim, Roger Sanchez and Carl Cox. Fellow residents Mark Ronson & Grandmaster Flash spun on in the basement.

2022-01-07
2021-12-24
2021-09-03

2021-04-26
2021-04-08
2021-04-02

2021-03-19

2021-03-19
2021-01-29
2021-01-29