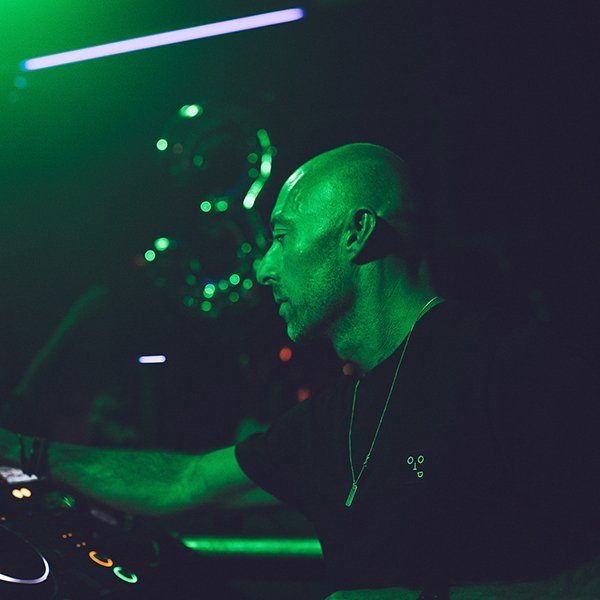 Artist
GROOVE ASSASSIN
Nik Moss aka Groove Assassin has been in the game for 20 + years.
Hailing from Sheffield the North of England , Nick was raised on a diet of soul disco funk and early electro breakdance.
All elements that he utilizes both in his productions and his Dj sets.
One of the world's most respected house music Dj's and producers.

Nik's original productions and remix work have appeared on such stellar imprints as :
DEFECTED RECORDS
NERVOUS RECORDS
STRICTLY RHYTHM
GLASGOW UNDERGROUND
MN2S RECORDS
HED KANDI
STEREO SUSHI
MINISTRY OF SOUND
SOUL HEAVEN
JELLYBEAN
KING ST SOUNDS
NITEGROOVES
GROOVE CULTURE
TRIBE RECORDS
PAPA RECORDS
LOCAL TALK
amongst many other legendary house music imprints.

Nick's tracks definitely fall into the soulful deep house category – think disco and boogie inflected sounds emphasizing rhythm , percussion , warm smooth vocals and jazzy instrumentals , but with an unmistakeably contemporary approach and a unique GA touch , whether peak time bangers or smoother soulful blessed out sunsets grooves ..Nick delivers a very versatile catalog of musical genius.

His credentials are such that's he's much in demand across the globe at the world's top clubs and events.
Nick continues to tour the globe spreading his soulful deep house sound to the masses and beyond .. he's rocked around the globe in countries such as , USA , Canada , Australia , Indonesia , China , Malaysia , Japan , Lithuania , Spain , Italy , Morocco , France , Ireland , Austria , Switzerland , Germany , Portugal , Malta , Greece , Bulgaria , Netherlands , Belgium.

In his home the UK Nik can be found spinning often allover the country at the leading parties like Ministry of Sound for Groove Odyssey and Soul Fusion parties in Birmingham.

2023-07-21

2023-07-21

2023-07-21

2023-07-07

2023-07-07

2023-06-02

2023-05-31

2022-12-22

2022-10-28

2022-09-15