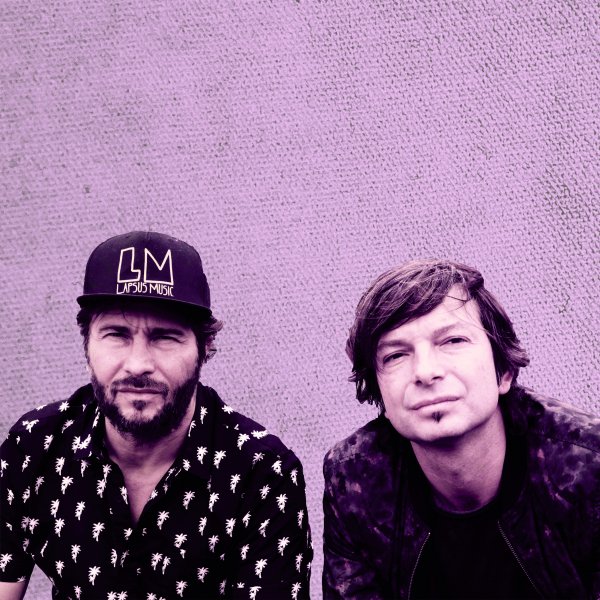 Artist
SUPERNOVA
Supernova are Emiliano Nencioni and Giacomo Godi; an Italian DJ and production duo that have over the last decade made the transition from rising stars to established international talent and are now recognised as artists and performers of enviable stature.
Both Emiliano and Giacomo are classically trained musicians, something they believe has set their approach to electronic music apart from many of their peers, granting them the technical abilities and theoretical know-how to produce the music they want without restriction.

Taking their lead from the music of their youth - everything from Chicago house, acid house, hip-hop, funk and acid jazz - they achieved their first notable success in 2007 when Sony BMG released their debut album 'Downtown Underground, which included collaborations from the likes of GrandMaster and Melle Mel).

As the variety of different ways that electronic artists are able to perform grows ever larger, so the debate as to what actually constitutes a DJ set rages every fiercer. Rather than get drawn into the debate however, Supernova prefer just to do their thing. At the beginning their set up was 100% live - including Moog, Virus and Micro Korg keybords, a logic control mixer and external hardware effects and filters - and they only performed their own records, but after a punishing tour schedule across two continents they realised they needed to develop something for suitable for clubs. Their current set-up comprises live instruments, decks and Ableton to create an ever-evolving musical experience that is "constantly renovated to create something unique."

It certainly seemed to work. Gigs across the world followed their initial album tour and to date Supernova have played at some of the most established venues and festivals on the planet, including Elrow (Barcelona/Ibiza), The Bpm Festival, Monegros Desert Festival, Ministry Of Sound (London), Cavo Paradiso (Mykonos), Space (Ibiza), Kazantip Festival (Ukraine), Tenax (Italy), Space (Miami) La Terraza (Florianopolis) and many many more.

In 2009 they started their own label Lapsus Music that is now considered one of the most interesting project inside the underground independent labels world scene with support from many big names and showcases across the world.

"We believe in this rule: 'work hard, hard, hard with a smile on your face always trying to do something better than the day before'. Following this rule has made us growing up step by step overcoming the difficult moments and getting the best possible results".
For Supernova, music is their life, their language and a huge part of their relationship with others people. "We believe that we have a lot to say in terms of music and that our journey is just at the beginning. The only way to complete this journey is to do a lot of good music; This is our mission!"
POS.
TRACK
ARTISTS
LABEL
GENRE
RELEASED

2019-12-13

2019-02-01

2019-01-18

2019-10-04

2019-06-21

2020-01-17

2018-07-27

Maranà
Sllash & Doppe Remix

(6:36)
2019-06-14

2019-10-25
2019-11-22