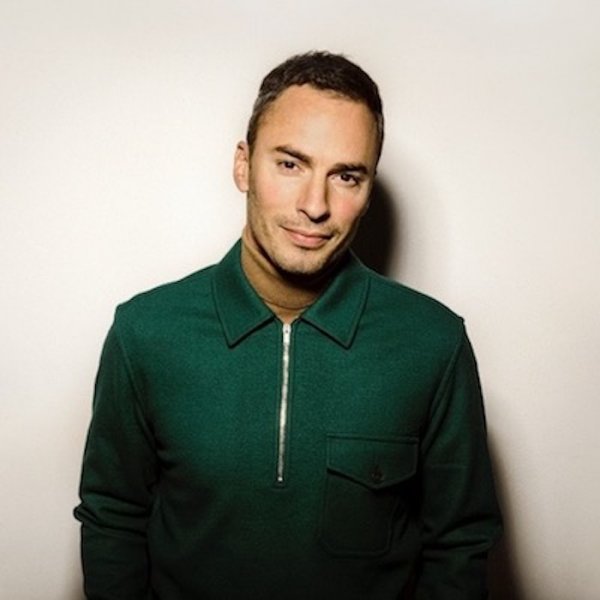 Artist
GREGOR SALTO
Music is a life necessity for Gregor Salto, who has been dj-ing and producing extensively since his early teens.
 Never satisfied with just one particular sound, Gregor constantly
 seeks to cross existing boundaries and take on new challenges. That's 
how he could rise to the top as one of Holland's most successful dance 
artists, while simultaneously using his own label G-REX Music and side
 projects like Gregor Salto LIVE to further widen his musical scope.

The House music virus struck young Gregor when he first heard Royal House's
 classic anthem 'Can You Party' at a school dance. He then decided his 
life wouldn't be fulfilling without making beats of his own. After
 some years of experimenting on his dad's Commodore Amiga computer, Gregor debuted in 1995 with 'Pangaea'. This first EP was released on 'Fire & Ice' a sub-label of Amsterdam's legendary
 'Outland Records'. Many other releases followed, mostly in the Club House and Club-Trance genres, under monikers like Luna Mora and The Beach House Brothers.

But it would take almost a decade of hard work before 
Gregor had his first big break. Can't Stop Playing, a catchy House 
tune produced with Dr. Kucho, skyrocketed to the Dutch Top 40 in 2004. This 
was the start of Gregor's ongoing roller-coaster ride through Dutch 
clubland, dj-ing anywhere from the smallest of backwater barns to the 
vastest of inner city super clubs and headlining most of the country's 
leading festivals. Nowadays Gregor extends his fame to most European
 countries, the Middle East, Africa, the Caribbean and the Americas. 
He obviously knows what it takes to rock a dancefloor – something he is
 still proving every day of the weekend from behind the decks.

Tracks like Mas que nada, Lambada 3000, Damelo and Messe Messe seem to
 underline Gregor's identity as a Afro / Latin House artist. Yet his interests
 have always extended to a wider variety of styles. Mister Salto loves to 
incorporate organic influences into the digital world of electronic
 music and his own label G-Rex has proven to be the perfect platform for more adventurous endeavors.

Through his label and in numerous studio collaborations, Gregor 
has come across many talented musicians. To stage this diverse group 
of artists and at the same time showcase the different aspects of his
 own musical identity, Gregor has launched Gregor Salto LIVE. During these long, 
d-jam sessions, everything seems to come together. Because however versatile Gregor's music may seem, all of it carries the same distinct and captivating flavor.

2023-09-15
Boroe
Gregor Salto Remix

(4:09)
2023-08-25

2023-07-28

2023-03-24

2023-03-24

2023-03-24

2023-02-24

2023-02-24

2023-02-24

2023-02-24