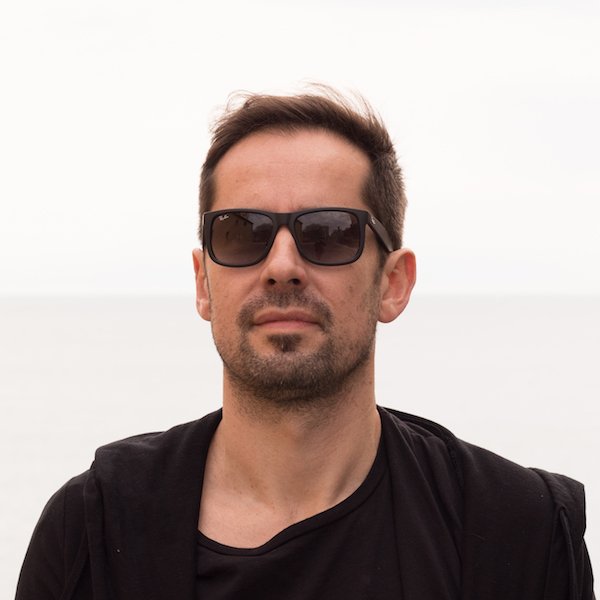 Artist
NICOLAS MASSEYEFF
Back in 1989, on the scorching French Riviera, Nicolas Masseyeff's long affection for electronic music first began. After that first kiss, then the man spent 15 years in his hometown as a record dealer, before buying his own outlet, Limelight, and turning it into the most respected record store in the whole of Southern France.

Drawing inspiration from a wide sonic plane that includes minimalism, jazz, new wave, Detroit techno and Chicago house, it's producers like Steve Reich, John Cage, Carl Craig, UR, Basic Channel and Larry Heard that Masseyeff looks up to. It's no surprise, then, that in 1998 Nico began experimenting on his own. Only in 2006 was he happy with the musical identity he had forged for himself, though, so only then did he release his first productions...

As such, French label Zebra 3 served up his Hostages EP before the Frenchman then released on John Henry Records (run by esteemed producer John 'Zoo Brazil' Andersson) for the first time. Since then he has returned to the label to release several tracks under the alias Vedrenn and has become a core part of the Plantage 13 crew that also includes the likes of Stephan Bodzin, Oliver Huntemann, Super Flu, Herzblut, Rekorder and Ideal.

Once producing full time and having sadly left the record store, the releases came thick and fast. 'Deva''s melody seduced Stephan Bodzin enough for him to put it in the spotlight courtesy of a release on his Herzblut Recordings (2008), then went on to release another trio of Masseyeff EPs, namely Asymetrik (2009), Modul8 (2009) and No More Time (2010).

2010 also saw Nico pair with long-time friend and much-hyped producer Oxia. Together they crafted 'Trying Out' for the 5 year anniversary compilation of Marc Romboy's Systematic in July 2009, then 'Keep the Drums' for London label Tsuba in April 2010. So too have there been remixes for Stephan Bodzin and Marc Romboy's astronomic Luna project alongside plenty of other names from across the electronic world.

Most recently, though, is Masseyeff's full length project, The Motherland: it's an odyssey into the man's mind, featuring twists and turns, blissful sections and joie de vivre, but also melancholia and sorrow, just like in his life; just like in your life... Coming on Herzblut in November 2011, it will no doubt win the man who already plays at clubs and festivals around the world (and has done for two decades); the man who already designs sounds for some world renowned brands and the man who already composes for fashion shows across the globe, even more discerning fans.


2023-08-11

2023-08-11
2023-06-23
Renegade
Adam Ten & Mita Gami Remix

(5:34)
2023-06-23
2023-06-23

2023-05-26

Wiebel
Nicolas Masseyeff Interpretation

(6:55)
2023-05-19