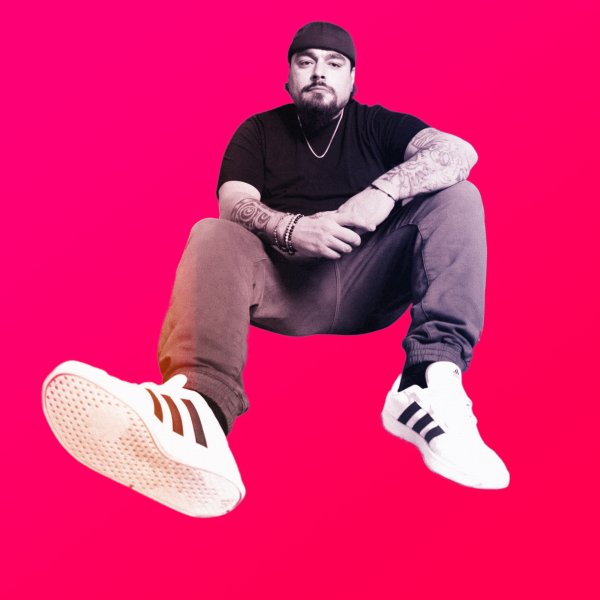 Artist
JAMES DERON
EN : James Deron started putting music at the end of the 90s. Afterwards, he was able to establish himself in his city as one of the best talents of his generation. He became resident of the largest radio station in Geneva, ONE FM and the largest discotheques in French-speaking Switzerland. From the beginning of the 2000s until today, he was able to travel around the world thanks to his passion. As a result, he was able to transmit his sound and the love he attaches to music to all his fans. He has also released several productions and remixes on different labels. His latest remixes is the remix, highly applauded and respected by his parents of the famous piece of Yass feat. L. T. Brown - I'm Free. Other projects are in progress and will not fail to surprise you.

FR : James Deron a commencé à mettre de la musique fin des années 90. Par la suite, il a su s'imposer dans sa ville comme l'un des tous meilleurs talents de sa génération. Il est devenu résient de la plus grande radio genevoise, ONE FM et des plus grandes discothèques de suisse romande. Début des années 2000 jusqu'à aujourd'hui, il a pu voyager à travers le monde grâce à sa passion. De ce fait, il a pu de transmette son son et l'amour qu'il attache à la musique à tous ses fans. Il a également sorti plusieurs productions et remixes sur différents labels. Son dernier remixes en date est le remix très applaudis et respecté par ses pères du fameux morceau de Yass feat. L.T. Brown - I'm Free. D'autres projets sont en cours et ne manquerons pas de vous étonner.

ES : James Deron comenzó a poner música a finales de los 90. Luego, pudo establecerse en su ciudad como uno de los mejores talentos de su generación. Se convirtió en residente de la estación de radio más grande de Ginebra, ONE FM y las discotecas más grandes de la Suiza francófona. Desde el comienzo de la década de 2000 hasta hoy, pudo viajar por el mundo gracias a su pasión. Como resultado, pudo transmitir su sonido y el amor que concede a la música a todos sus fanáticos. También ha lanzado varias producciones y remixes en diferentes sellos. Sus últimos remixes son el remix, altamente aplaudido y respetado por sus padres de la famosa pieza de Yass feat. L. T. Brown - I'm Free. Otros proyectos están en progreso y no dejarán de sorprenderte.

PT / BR : James Deron começou a colocar música no final dos anos 90. Depois, ele conseguiu se estabelecer em sua cidade como um dos melhores talentos de sua geração. Ele se tornou residente da maior estação de rádio de Genebra, a ONE FM e as maiores discotecas da Suíça francófona. Desde o início dos anos 2000 até hoje, ele foi capaz de viajar pelo mundo graças à sua paixão. Como resultado, ele foi capaz de transmitir seu som e o amor que ele atribui à música para todos os seus fãs. Ele também lançou várias produções e remixes em diferentes gravadoras. Seus últimos remixes são o remix, muito aplaudido e respeitado por seus pais da famosa peça de Yass feat. L. T. Brown - I'm Free. Outros projetos estão em andamento e não deixarão de surpreendê-lo.
2018-05-21
2018-02-02
2018-01-26
2017-10-20
2017-04-21
2017-04-21
2017-02-23
2016-12-02
2016-07-22
2016-07-22