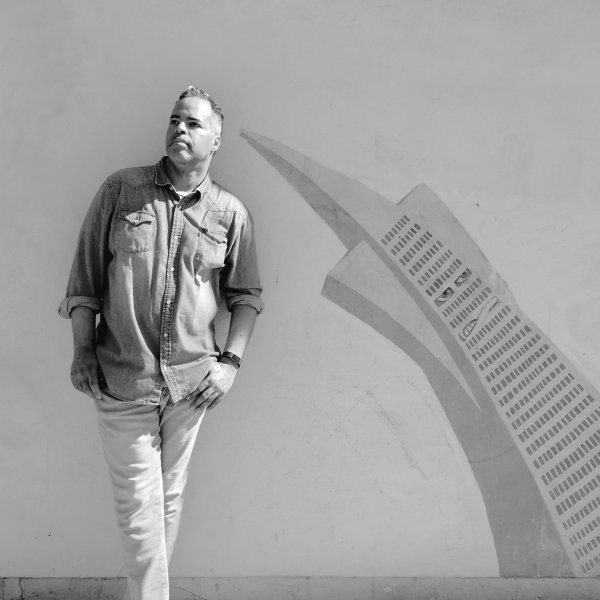 Artist
SMASH HUNTER
Working within the music industry in multiple roles for the past 20+ years, Smash Hunter. aka DJ Smash (born Wayne Hunter) has worn many hats ; DJ, remixer, programmer, graphic illustrator, musician, recording and mastering engineer, label founder, A&R, compilation producer and mentor for emerging artists.

Raised in Brooklyn and Manhattan, he learned the art of djing by watching masterful DJs such as Grandmaster Flowers, Tanqueray, Frankie D., Doc Brown, Mark Kamins, Justin Strauss to name a few perform in parks, block parties, skating rinks to clubs and warehouse parties, masterfully working the crowds and sound system.

Smash muses "ultimately, my greatest lesson was learning to observe and read different and diverse audiences and play the right tune at the best possible moment".

As a budding DJ and producer in 1980's New York, he was primarily influenced by the R&B, Funk, Reggae / Calypso, Disco, Hip Hop, early Techno and House.

Smash has shared the bill and decks with hundreds of DJs around the world including Gilles Peterson, Norman Jay, Danny Krivit, Nicodemus, Dj Romain, Jon Cutler, Miguel Migs, Julius Papp and many others.

His first NYC residencies were at legendary clubs such as Save The Robots ('88-'93), Nell's ('92-'93) and Giant Step ('90-'94).
He's also guested numerous times at many of the notorious clubs of New York's 90's hey day including Limelight, Palladium, Pyramid, MK, Wunderbar, Milkyway, Payday and many others.

Since then, he's travelled the globe, spinning clubs, festivals and concerts in the UK, Scotland, Germany, Austria, France, Italy, Russia, Switzerland, Sweden, Singapore, South Korea and China.

Smash released his first record under the production aka Transphonic on Nu Groove Records (early House music label in New York) in 1988. From there, produced and remixed for an array of labels and along the way co-founded Eightball Records, New Breed Records (co-founder, A&R), and compiled several series and composed liner notes for the iconic jazz label Blue Note Records (Phonography Series, Lou Donaldson and Grant Green Blue Break Beats series)

Smash has recently launched 2 new digital imprints Funkskool Digital, and Jazzy Grooves which allows him to release new eclectic productions as well as re-issue tracks from his diverse and vast archives.
POS.
TRACK
ARTISTS
LABEL
GENRE
RELEASED

Fly
Smash Hunter Mix

(6:09)
2018-09-07
2015-06-11
2015-06-11
2017-06-30
2015-06-11

2013-05-09

2019-11-08

2019-06-14
2017-06-30
2015-10-02