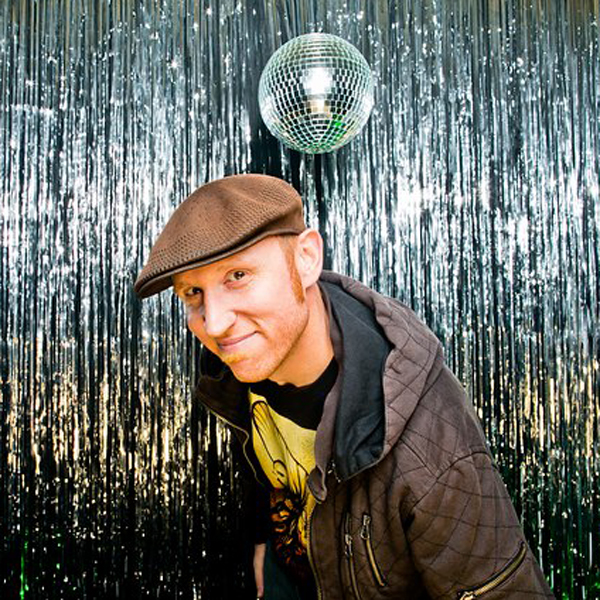 Artist
JACOB POE
Jacob Poe is a producer and DJ based out of Portland, Oregon.

Jacob was first introduced to the electronic underground music scene in 1997; he was immediately drawn to the irresistible sound and set about getting his hands on every type of underground music he could find in his hometown of Portland, soon thereafter making his mark in the local scene as a House DJ. Since emerging onto the scene Jacob has performed at various clubs and outdoor festivals from nearby Western states such as Montana, Washington, and his home state of Oregon to as far away as Italy. Never one to adhere strictly to one style or genre of House music, Jacob combines his love of soulful, deep House with chunky, banging tech, finding the perfect balance between the styles and riding that wave to its crest, much to the delight of his steady, sweaty, dance floor followers.

These days, in addition to performing out, you can find Jacob Poe feverishly working in the production studio, cranking out track after track of new material. The sounds that drew him to collecting music and performing live now influence him in the studio as he creates his own original material; his love of funky, soulful, deep, techy, banging beats with hints of disco, jazz, and hip hop are clearly defined in his creations, and his dedication to creating original works shows. Jacob has successful releases on Caboose, Doin Work, House Call Records, Mimosa Recordings, Treasured Grooves, O.X.O Records, Ficus Tree, Radda Records, and Seven Records.

Jacob and his wife Jesse have recently launched Radda Records, a company based out of Portland, Oregon. They have taken their love for house music and the rich environment that the community has to offer musically, and decided to move forward with their own record label. They wanted to give back to the community that had given them so much. Jacob and Jesse have also formed Jac N' Jill that they work closely together to produce music. Jac N' Jill have one release on Ficus Tree and Caliber Sounds.

Jacob's early successes in the production arena, his love for all types of music, and his persistent devotion to creating new material make him an artist to pay close attention to; he's just getting warmed up, so slip on some comfy kicks and be sure to catch him performing live when you can.

2020-10-12

2020-09-24

2020-06-01

2019-08-05

2019-06-14

Starship
Jacob Poe Outer Bass Mix

(6:24)
2019-06-07
2018-06-08
2018-03-09
2018-03-09
2017-06-09