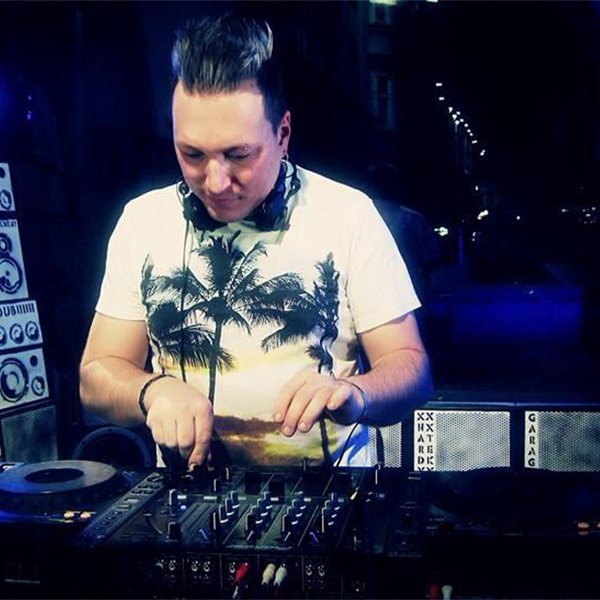 Artist
GERRY VERANO
Gerry Verano started already with a tender age of 14 years to be interested in electronic music. He is a DJ & Producer. His productions and DJ-Sets gives to the audience a touch of summer freshness and party atmosphere. Ibiza is his energy and his spirit and gives him his inspirations to create new ideas in his tracks. Among his references including the Henry Village in Tunisia, Club Bolero in Leobersdorf, the VIP Club in Linz, and much more.

In 2011, Gerry Verano played at the AntenneFM DanceNight every last Saturday for about half a year. Together with his former DJ colleague Van Da Muck, he created moods under the name spaceclubjunkies. At the end of 2011, both of them separated and took their own path. Gerry began to produce music for himself and collaborated with his friend Dj Electronic Boy.

In May 2012 Gerry signed his first real record deal with the German label B12 Records, where he met his current partner Mark Feesh. Both immediately discovered their love for music and founded the Ushuaia Boys project in December 2012. 2012 was also the year of upheaval. B12 Records closed its doors and the other artists were without labels. Together with Mark Feesh and Dany Sativa, Gerry decided to create their own record label, and on January 14, 2013, Digital Room Records was founded. Since then, Gerry has regularly released his own productions and those of Ushuaia Boys, which he produces together with Mark Feesh on this label.

In 2015 and 2016 Gerry Verano and Ushuaia Boys made the first TOP 100 placements in the Swiss Dance Charts, the Austrian and the German dance charts, with the singles "Sunset in Miami", "Psycho", "Summer", "Sex on the Beach" & "18 years of Love". Since then, Gerry Verano has become an integral part of the music scene.

In 2018, the US promoter Barbara Sobel became aware of Gerry Verano and with her help Gerry aroused international interest in his music. He produced together with his partner Mark Feesh the Ushuaia Boys remixes for well known artists like KC & The Sunshine Band, Tony Moran, Nile Rodgers & Rozalla which were released in 2019 on labels like Energise Records (UK) and ZYX Music.

Since 2010 Gerry Verano LIVE is playing on radio FRO in his show Club Ibiza and since 2015 additionally also on the own radio station Digital Room Radio.

2023-03-21

2023-03-21

2022-10-14

2022-10-14

2022-10-14

2022-10-14

2022-10-14

2022-10-14

2022-10-14

2022-09-16