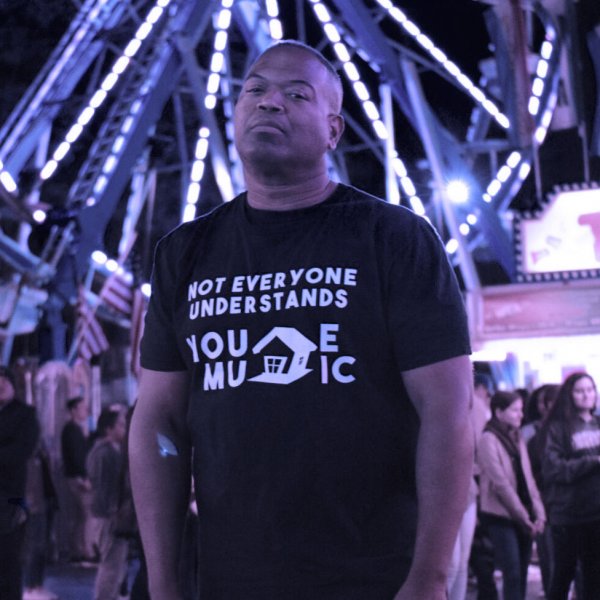 Artist
VINCENT FLOYD
The music world became aware of Vincent Floyd with the release of "Your Eyes" on Dance Mania Records in 1990. Serene and thoroughly musical, "Your Eyes" left no doubts about Floyd's talent as a writer nor his production prowess.

Vincent would explore this musical territory further on "Cruising (Long Ride)," released on Resound Records, the label he started through a P&D agreement with Gherkin Records. Inspired by long drives up Lake Shore Drive, the road that runs along Lake Michigan for almost the entirety of Chicago, the 12 minute long track is hypnotic and mellow, wrapped in dreamy pads and laced with whirling pitches and heavenly leads.

In 1992, Floyd went on tour as a keyboardist with Larry Heard AKA Mr. Fingers, then on MCA Records. Vincent kept amassing unreleased tracks. Some eventually found their way onto EPs for Cajmere's Relief Records, Mindfood, Rated X and Subwoofer.

After obtaining a Bachelors in Music from Chicago State University, and a Masters of Arts degree from Roosevelt University, Vincent worked as a music teacher for Chicago Public Schools.

In 2014, after Vincent Floyd met Antal Heitlager, head of Dutch label Rush Hour. Antal set in motion an ambitious reissue campaign that includes an entire album's worth of previously unreleased material called "Moonlight Fantasy." Vincent came back to make up for lost time and, in 2016 he released his first EP on his own Dawn Notes Records.

Vincent is currently Djing, recording and remixing with clubs and record labels around the world.

2022-08-19

2021-11-29

2021-07-16

2021-07-16

2021-07-16

2021-06-25

2021-06-25

2021-03-15

2020-12-25

2020-01-17