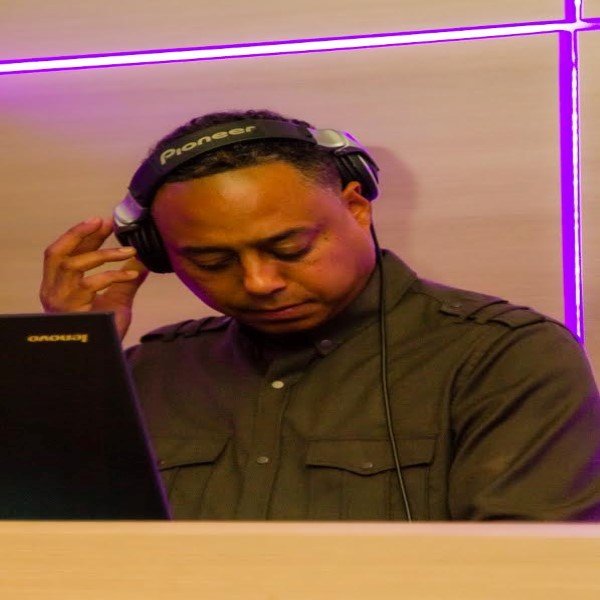 Artist
LEE FARMER
Lee Farmer was a DJ before he ever saw a set of turntables. As Children, he and his younger brother would listen to their fathers jazz collection for hours. As they got older they were able to purchase a mis-matched pair of turntables and taught themselves how to mix. By high school, Lee was attending parties thrown by his friend Bad Boy Bill and mentor Julian "Jumpin" Perez. Later he connected with house music icon Mike "Hitman Wilson" and was soon entrenched deep in the 80's Chicago music scene.

After high school Lee joined the Navy and was stationed in Long Beach Naval Station where he connected with several other musically inclined guys and formed the band Infinity Lee became the official DJ of the USS New Jersey and frequent DJ in the base club. After 4 years in the Navy including 6 months in the Persian Gulf during Desert Storm/Shield, Lee returned to Chicago and took up DJing, Remixing and Producing full time. He reconnected with Bad Boy Bill and helped him form Mix-Connection Multimedia, IHR and Moody Records.

The Mix-Connection team was responsible for the number 1 hit "Get Get Down" by Paul Johnson that topped the Billboard Pop Charts in the US, France, Belgium, The Netherlands and The United Kingdom. After the success of Mix-Connection, Lee moved on to form his own record label (Maximo Entertainment Inc) then inked a major distribution with Sony Music resulting in sales of over 200,000 units and 13 appearances on the Billboard 200 charts. In 2003 Lee along with 100 other DJs formed the Souls Selector DJ Organization, one of the first DJ Coalitions in the US Lee was named DJ of the Year in at the Chicago R&B Soul Awards and was a featured DJ at the Kick Off Party for the GRAMMY Awards.

Lee became the Techincal Producer and Tour DJ for VH1's Master of the Mix and worked along side Kid Capri, Just Blaze, DJ Scratch, Steve "Silk" Hurley, DJ Skip and other legendary DJs. Lee is currently the National Producer and Music Director for Midori's national tour and was the Producer and Music director for Courvoisier's national program. Lee specializes in spinning all genres of music and his repertoire includes House,Top 40, Soul, Disco, Hip Hop, R&B and Latin Music.

Lee also owns an experiential marketing agency called the TCG Collective who's clients include Don Julio, Crown Royal, Guinness, Jim Beam Bonded, Courvoisier, and Midori.

2022-02-25
2020-07-10
2020-07-10
2020-07-10

2019-01-05

2018-11-02

2018-11-02

2018-11-02

2018-11-02

2018-11-02