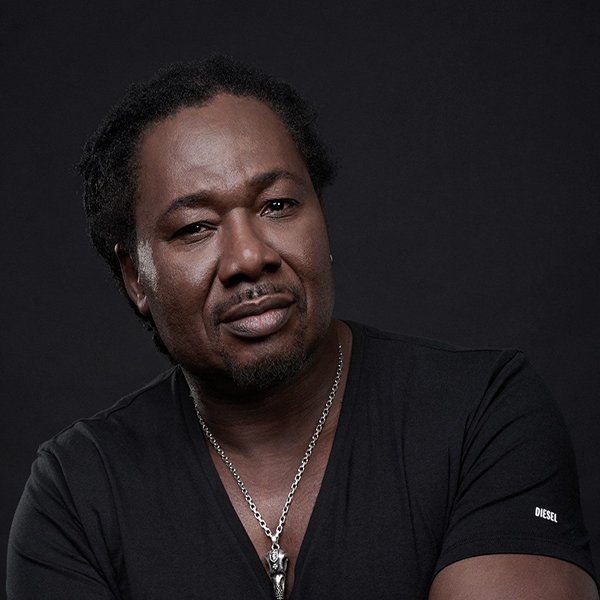 Artist
INUSA DAWUDA
Inusa Dawuda a.k.a the "Black Pharaoh" is a crossover singer, songwriter, saxophonist, and entertainer. His diverse range as a performer has been the catalyst behind his international success.

'Rumours Digi Digi', 'Down Down Down' 'Morning Light' 'Rub-A-Dub-Girl' and 'Going Back To my Roots' are just some of the past tunes that have been grooved to by the charming ragga flavours of Inusa's vocal talents. This has led him to enjoy collaborations and receive support for his recordings from some of the biggest house giants; like Erick Morillo and radio rotations worldwide.

Inusa made it up in the Brazilian dance and pop music charts with `Life Is Love` , before officially crowned 2009-2010 as "Russia's and C.I.S territory most successful foreign artist" where Inusa´s single 'Rumours-Digi Digi'
has received an excess of over millions of radio plays, beating a stream of
fellow foreign artists to achieve an accolade that includes Lady Gaga and David Guetta.

Inusa Dawuda has his work released on recording labels from BMG to Universal Music, Pacha Recordings, Tiger Records- Kontor Records, Hed Kandi to Kingdom of Music with his summery sounds having captivated a loyal fan base throughout Europe and beyond. The increased popularity for his music is finding its way onto playlists and club charts worlwide.

Inusa Dawuda has also enjoyed success in the smooth jazz/chill out music genre with some of his hits like 'Morning Light' on Café del Mar album vol. 9 and his Smooth Jazz and lounge music Albums "Dreamily, Daydream and Wandering Minds"covered to cross-over smooth jazz, lounge and deep house music. His talents as an inspired vocalist, saxophonist and performer reveal an amazing musical versatility that commands the attention of audiences across the world.

2023-01-27

2023-01-27
2023-01-20

2022-12-09

2022-12-02

2022-12-02

2022-11-18

2022-10-14
2022-09-30
2022-09-16