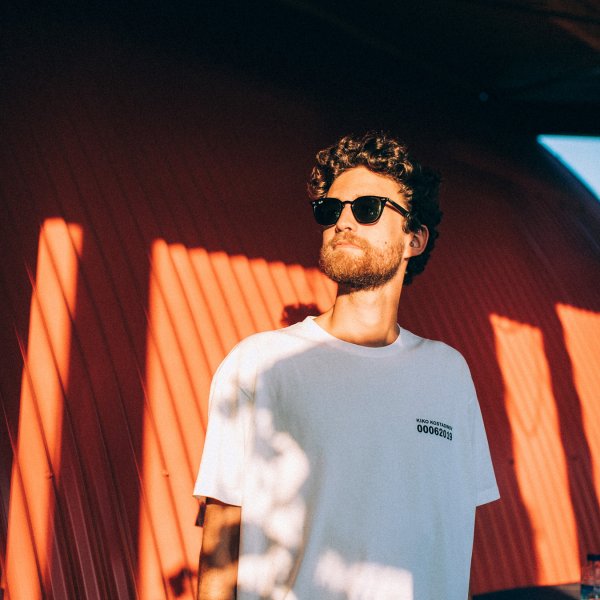 Artist
FRANKY RIZARDO
Franky Rizardo's hugely refreshing approach to house music has been paying dividends in a big way.

Having established himself as one of the biggest draws in Holland's house music circuit with a style that works as well on big stages as it does in sweaty clubs, he's now rapidly expanding his horizons across the world. Releases on OFF, Defected and Spinnin' demonstrate an increasingly strong production career, while his Flow radio show and events are fast becoming a major part of the house music landscape across the world.

"I think that playing a lot of different stages has taught me how to work with a large diversity of crowd, rather than doing one trick every show. I don't want to be a one-trick pony. I just want to arrive and do my set specifically for that night." It speaks volumes about his appeal and ambition that he's as at home playing with long-time friend Hardwell as he is playing alongside house music legends like MK and Dennis Ferrer.

A decision to dedicate himself to the modern deep house sound in recent times stemmed from a desire to stop his style from snowballing to the OTT builds and drops that his main stage and big room performances were pressuring him towards. "I was performing on the big stages and I thought, I'm really enjoying the big crowd, but I'm really not enjoying being pressured towards a certain sound. So I thought to myself - how can I bring my house sound to these crowds?"

Indeed, his Flow radio show on Holland's national station SLAM!FM was one of the first in the country to push the deep house sound, slotting him in between Sander Van Doorn and Nicky Romero's shows. Its success has now spawned a stage at festivals including Dance Valley and Free Your Mind, and Franky has big plans for his burgeoning brand. "We have a lot of interest from a lot of big festivals, and we now have the radio show on Sirius XM in the US, and I'm really working together with the whole team to make this all happen. We are also creating a talent pool who will join Flow including an agency and a label."

Speaking of new music, things are looking incredibly healthy for Franky on the production front too. He's been working manically on a slew of new tracks - including four new tracks and 6 new remixes for his Deep Down & Defected compilation. He makes snappy house music, full of character and attitude and crisp, punchy production - finding the perfect balance between underground groove and accessible hooks that serves as a neat microcosm of his position in the DJing spectrum.

"I think house is in a really healthy place" he says when probed on his overview of the scene at large. "The whole house sound is coming back. It creates a lot of room for producers to really make the music they love, and I see that more and more with my colleagues."

It's a relief to hear that artists like Rizardo are committed to sticking to what they're passionate about. If mainstream success follows, then so be it; but he's not going to chase it at the cost of his integrity.

With such a strong work ethic and a desire to broaden his scope across the world, you get the feeling that his aims for global domination are very much within his grasp. As is clear from his decision to veer away from the more hyperbolic sounds of his contemporaries though, he won't be compromising his ethos to do so.
2017-08-18
2017-08-18
Same Man
Amine Edge & DANCE Remix

(5:45)
2017-07-21
2017-06-30
2017-06-16
2017-05-26